TARRYTOWN, New York (WABC) -- Dr. Qing Chang might call it luck, but truly he is a scientist with nerves of steel. He was driving to work Friday morning when a tractor trailer full of scrap metal
lost control on the Tappan Zee Bridge and toppled over
- right in front of Chang's car. Chang said there was no room for him to even panic or scream.
"I was like 'oh my gosh, I can't believe that happened' - it was like a movie," said Chang's 10-year-old daughter, Alicia.
The movie like nightmare happened at the height of Friday morning rush-hour and snarled traffic in both directions for most of the day. Amazingly, the truck driver survived and Dr. Chang was not injured, but his car was extensively damaged. He believes what saved his life was that he hit the brakes moments before the accident. He didn't want to drive so close to the truck.
"I tapped my brake. I wanted to back off. That saved me," says Dr. Chang.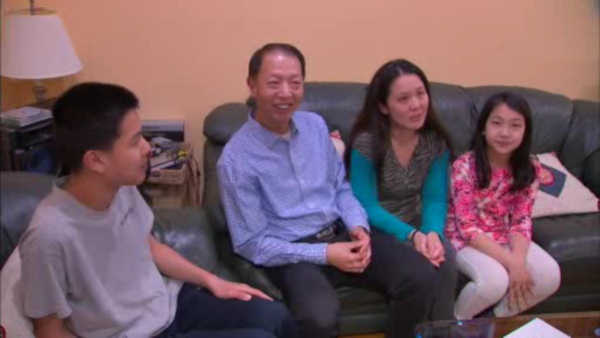 Chang's family is grateful he is alive to tell the nerve-wracking story. The driver of the tractor trailer was also not injured.
Chang says just moments earlier, he had purposely passed the truck but when he came behind a slower car, the truck caught up. That's when Chang hit his brakes to get some distance from the truck. And that distance made all the difference in the world.