MARINERS HARBOR, Staten Island (WABC) -- A Bronx man is being held without bail after police say he killed his wife and dumped her body on the front lawn of a home on Staten Island.
Anthony Lopez pleadsd not guilty to a murder charge at his arraignment Sunday.
Investigators say Lopez murdered 26-year-old Aduba Obiamaka in Mariners Harbor, then
wheeled her body around on a dolly
while trying to dispose of it.
Authorities say his wife had been strangled.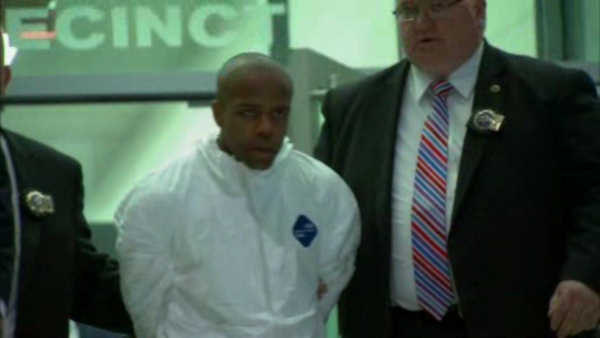 The NYPD says Lopez fled Friday morning after an off-duty detective saw him wheeling the corpse, covered with a sheet, on Staten Island and tried to question him.
Police say that officers, acting on a tip, located Lopez in Manhattan and arrested him after chasing him several blocks. They say he had shaved his head.
On Sunday, Lopez also was arraigned on a criminal mischief charge from earlier this month on Staten Island. Authorities say he threw a brick into the windshield of a woman's car and a side window, shattering both. Bail was set at $1,000 in that misdemeanor complaint.
(
Some information from the Associated Press)