NEW YORK (WABC) --
There was a ceremony Wednesday honoring one of New York's Finest one year after his death.
A plaque dedicated to NYPD Detective Steven McDonald was placed at the Central Park Precinct where he worked.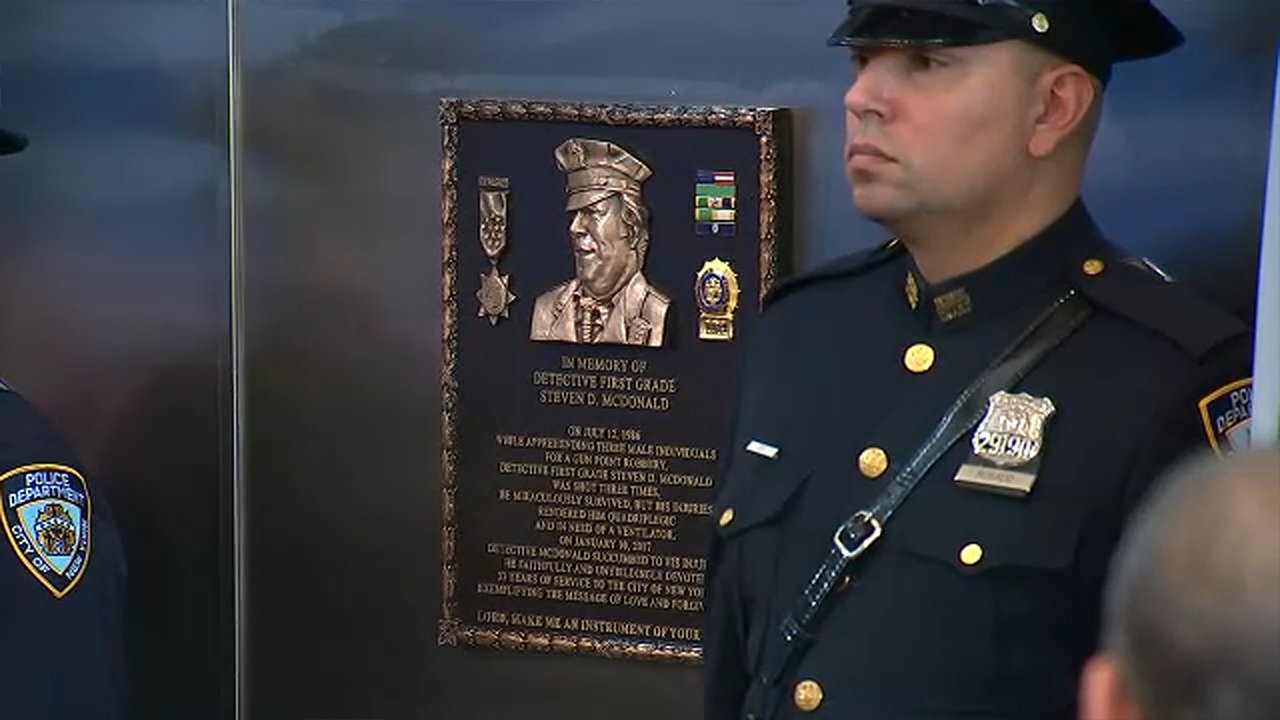 Mayor Bill de Blasio, Police Commissioner James O'Neill, Cardinal Timothy Dolan and McDonald's
widow Patricia and son Conor
all spoke at the dedication service.
McDonald was left paralyzed after being shot by a 15-year-old stealing a bicycle in 1986.
His family says he never complained.
"You only have one chance to make this place a better place and Steven showed it, it didn't matter how many obstacles are in front of you," Patricia McDonald said.
He went on to forgive the teenager who shot him.
He died last year at the age of 59 after suffering a heart attack.
----------
*
More Manhattan news
*
Send us a news tip
*
Download the abc7NY app for breaking news alerts