GLOUCESTER COUNTY, New Jersey (WABC) -- A New Jersey man made a drunken and costly mistake after a night of partying in another state.
Kenny Bachman was out with friends in Morgantown, West Virginia, when he called an Uber to take him back to his friend's place.
However, he mistakenly ordered the Uber to this home, 300 miles away in Gloucester County, NJ.
He apparently fell asleep and didn't realize it, until he woke up in the Uber hours later.
The total bill: $1,635.93.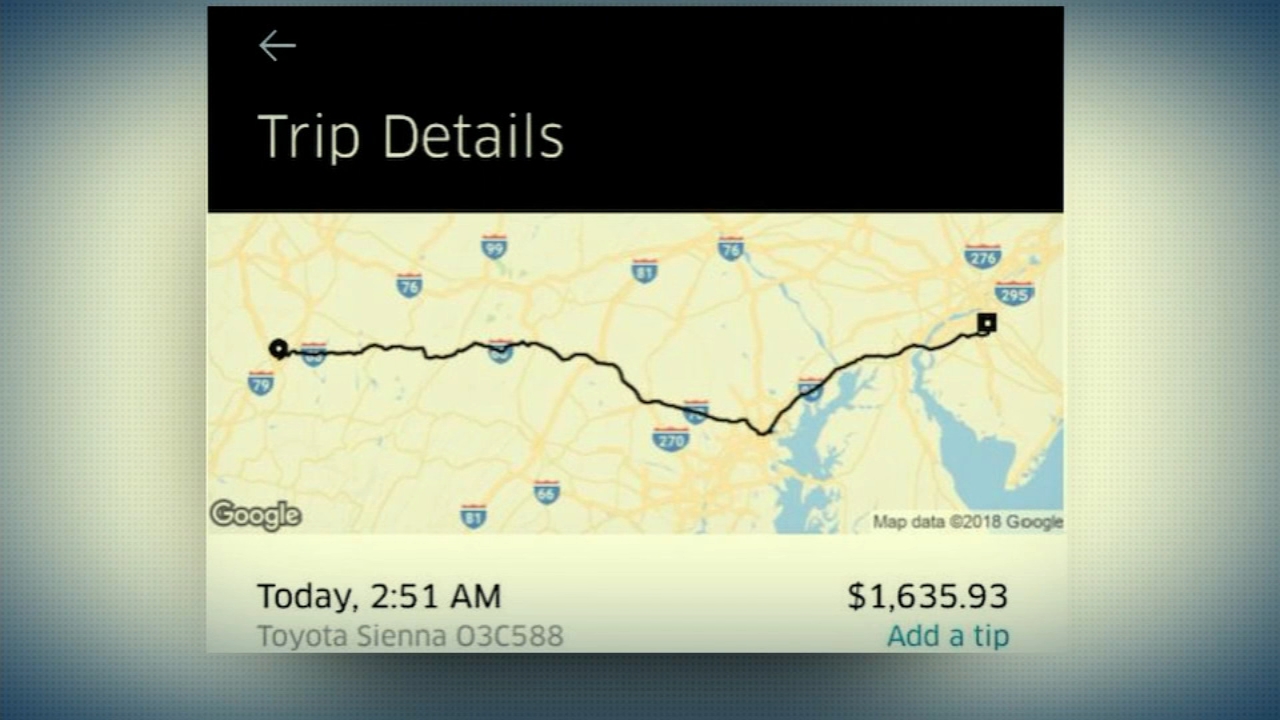 To make matters worse, he ordered an Uber XL, which costs more, and surge pricing was in effect.
----------
*
More New Jersey news
*
Send us a news tip
*
Download the abc7NY app for breaking news alerts