PATERSON, N.J. (WABC) -- 34 people are now homeless for the holidays as fire officials investigate the cause of the five-alarm blaze in Paterson, New Jersey.
The homeowner told Eyewitness News the fire started on his back porch, but he was not grilling at the time and no one was back there.
"I was walking my mother-in-law to the car and man calling 'Fire'. The back alley was on fire," said Bryant Simmons, the homeowner.
That's how Simmons found out his house was on fire. Immediately, he went back in and rescued his family and tenants.
"Thank God everybody was safe all the tenants got out, even the dog," Simmons said.
At its worst, it was a five-alarm blaze on N. 4th St. in Paterson New Jersey Tuesday night, as flames from 195 quickly spread to 197, putting Al Smith and his tenants at risk.
Here's a different view from NewsCopter 7: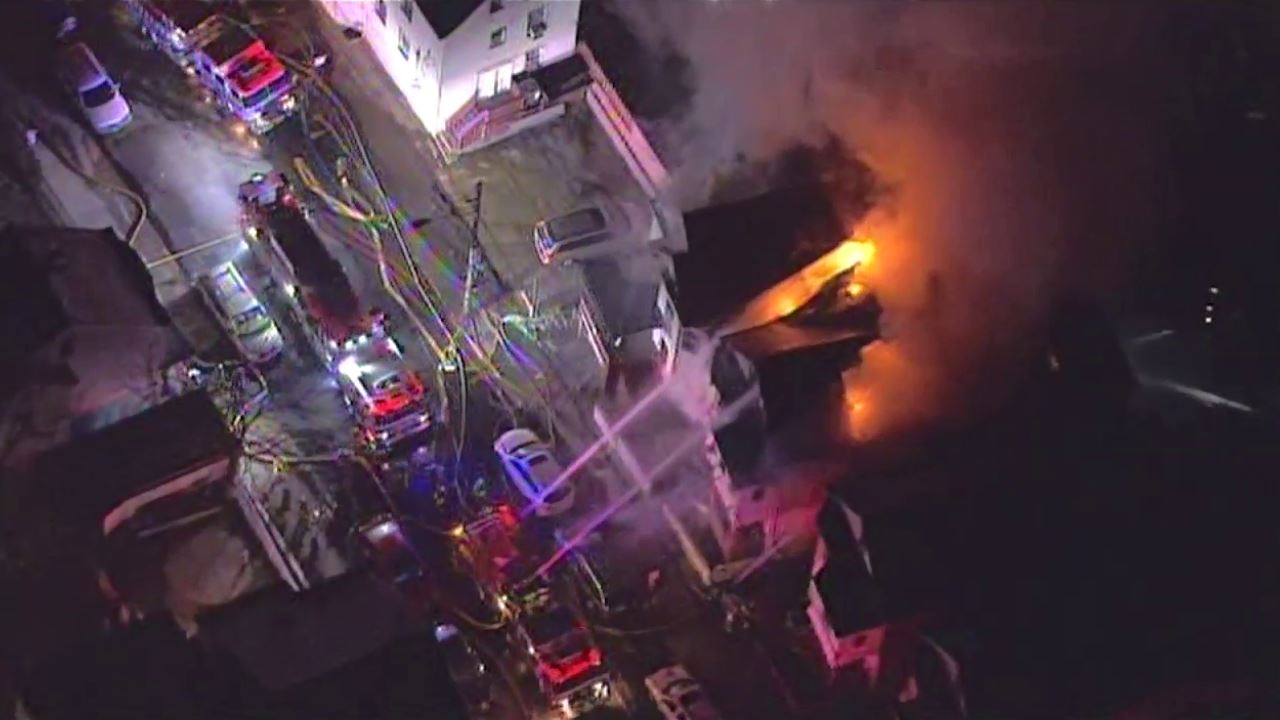 While escaping, Smith stopped by his downstairs neighbor's apartment and carried their 17-year-old disabled grandson to safety.
"I wouldn't consider myself a hero. It was natural instinct," Smith said. "The other neighbor brought the wheelchair down."
The two homes were already engulfed by the time firefighters arrived.
"We were able to knock down the fire to the two original buildings and keep it from spreading to the third," said Dep. Chief Bill Henderson, of the Paterson Fire Department.
"I watched flames go up. Everything total loss," Smith said.
"Bad loss at a bad time of year," Simmons said.
Initially, there were reports that someone was trapped inside. Thankfully, neighbors took care of each other and made sure everyone escaped safely.
Now comes the hard part: rebuilding.