HAUPPAUGE, Long Island (WABC) -- Police on Long Island are looking for a man who broke into a restaurant overnight and went bananas.
Surveillance from 'Sexy Salad' in Hauppauge shows the burglar helping himself to food.
The owner said something appeared off, and that the thief was certainly hungry.
"If you're gonna be broken into, you might as well get a good laugh out of it. This guy was hysterical, I've never seen somebody so drunk," said owner John Robertson.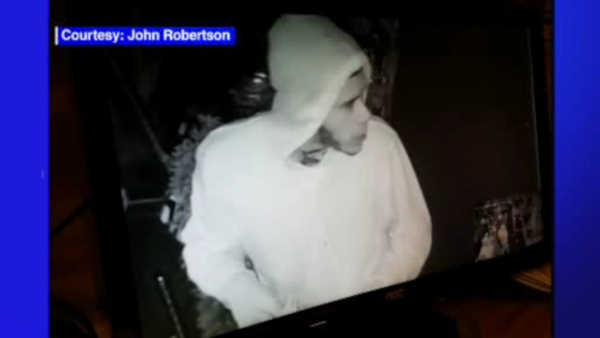 Police say the man urinated in a garbage can and fell asleep on the floor. He was gone by the time the owner arrived on Saturday morning, but he did leave behind a big clue for police - his drivers' license.
So far, no arrests have been made.