NEW YORK (WABC) -- The state of New Jersey wants the Statue of Liberty on its next state quarter, and it's stirring up controversy.
The U.S. Mint's "
America the Beautiful Quarters National Site Register
" has New Jersey listed with "Ellis Island National Monument (Statue of Liberty)" as its national site of choice.
The quarter is expected to be released in 2017.
The U.S. Mint is issuing 56 different quarters between 2010 and 2021.
New York
chose Saratoga National Historical Park
for its 2015 quarter release.
Not everyone thinks New Jersey's landmark selection is the best choice.
"People identify the Statue of Liberty with New York. It's part of New York, it's part of New York history, it's part of New York folklore," said Rep. Peter King (R-NY). "Jersey can find something on their own, maybe a swamp or something."
King said New Jersey is trying to take one more thing from New York.
"I just wish for Jersey's sake it had something on its own -- not to try to steal from New York. They stole the Jets, they stole the Giants. Now, they're trying to steal the Statue of Liberty. Just give us a break," King said.
In the first round of "50 States" quarters,
New Jersey's quarter depicted General George Washington
leading his troops across the Delaware River to Trenton. The quarter says "Crossroads of the Revolution" and was released in 1999.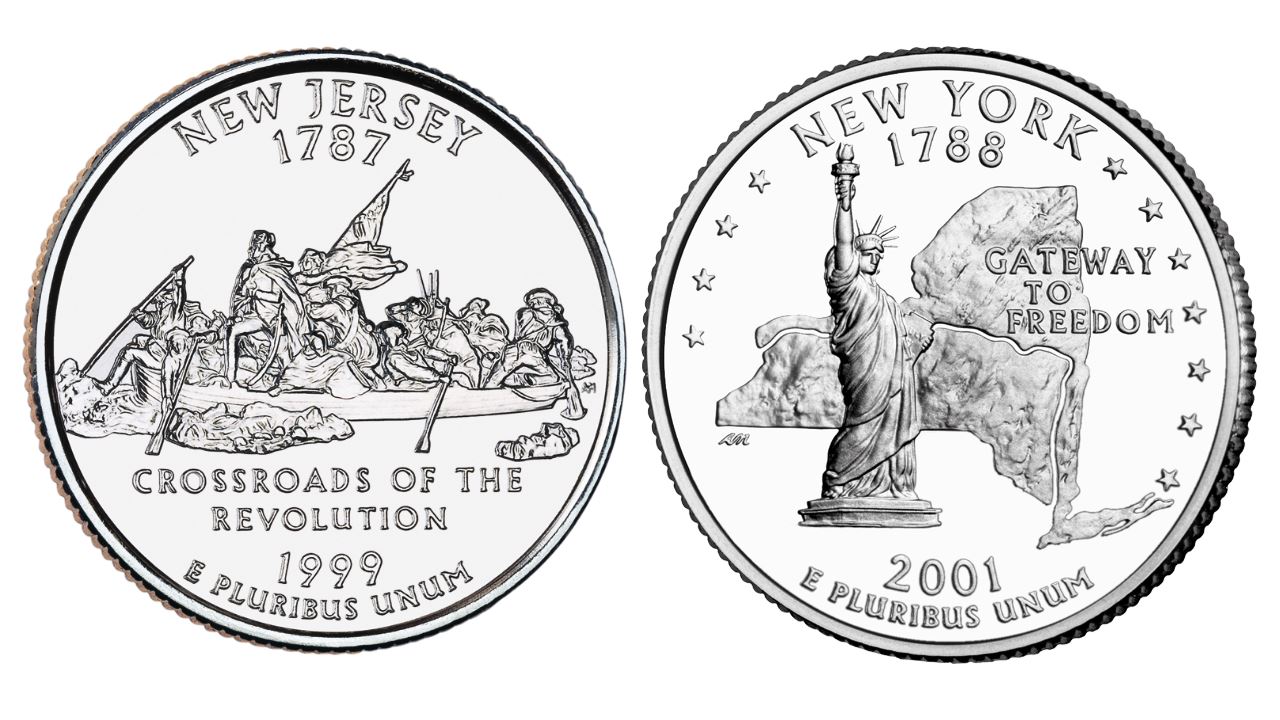 New York's first quarter as part of that program
was released in 2001 and featured the Statue of Liberty against an outline of the state. It says "Gateway to Freedom."
What do you think about New Jersey's landmark choice? Chime in via the comment section below.