HAUPPAUGE, Long Island (WABC) -- The driver of a pickup truck who was involved in a deadly limousine crash that killed four young women returning from a Long Island wine tasting in 2015 pleaded guilty to lesser charges Wednesday after prosecutors admitted they didn't have enough evidence to prove he was drunk at the time of the accident.
Steven Romeo had been charged with DWI, but his blood alcohol content was later proved to only be .06, under the legal limit. Additionally, accident reconstruction experts determined that even a sober driver would not have been able to avoid the collision.
Instead, Romeo pleaded guilty to driving while ability impaired by alcohol. His license was suspended for 90 days, and he was fined $500. He will serve no jail time.
His family and friends were in court, as well as the victims' families. No one spoke at the hearing, but when the plea was accepted by the judge, relatives of the victims erupted in tears and could be heard crying. One of them yelled out, "This is a disgrace!"
"There's a limitation to what I can do based upon the state of the law in New York," said John Prudenti, with the Suffolk County District Attorney's Office. "Based upon the state police extensive and thorough crash reconstruction, they stated very clearly that a sober driver could not have avoided this crash."
Defense attorney Steve O'Brien said Romeo thinks about the victims' families every day and has felt sorrow about what happened since day one.
Police said the driver of the limo, 58-year-old Carlos Pino, of Bethpage, took a wide turn on Route 48 when his limousine was struck broadside by Romeo's pickup truck.
Eight young women were in the limo, returning from from a birthday celebration in Cutchogue in July of 2015. Stephanie Belli, Brittney Schulman, Lauren Baruch and Amy Grabina died in the crash, while the other four were severely injured in the crash but survived.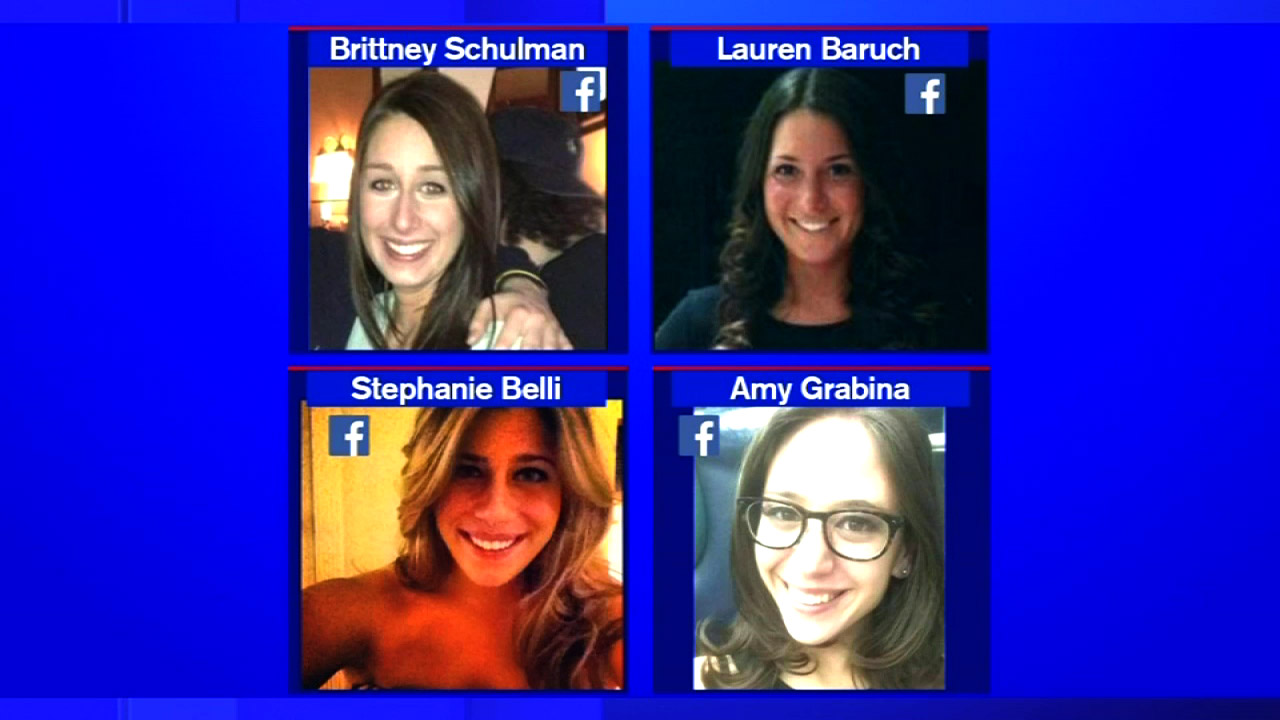 Pino was initially charged with criminally negligent homicide, assault, failure to yield the right of way, reckless driving and other traffic law infractions, but the
charges were dismissed
last year. Prosecutors have vowed to appeal the ruling.
RELATED STORIES
*
Funeral held for Long Island limousine crash victim Stephanie Belli
*
Community mourns victims of limo crash, pray for survivors' recovery
*
Funeral mass held for limo crash victim Brittney Schulman
*
Funeral service held for Amy Grabina
*
Limo crash victim Lauren Baruch mourned by family, friends
*
The Investigators: Stretch limos fall through regulatory cracks
*
Police: Driver of pickup truck tried to leave scene of limo crash
*
Photos: Long Island limo crash
(The Associated Press contributed to this report)