REGO PARK, Queens (WABC) -- A bank in Queens that was the target of thieves says it will be reaching out to customers whose safe deposit boxes may have been breached.
Over the weekend,
thieves cut a hole in the roof
of Maspeth Federal Savings on Woodhaven Boulevard in Rego Park, dropping into the vault inside.
On Wednesday, the bank said authorities have finished their onsite investigation, and the bank is now in the process of determining which boxes were breached.
"As we determine if a customer's box was breached or not, we will be reaching out to them on an individual basis to schedule appointments to come to the bank," Maspeth Federal said in a statement. "We know this has been a traumatic experience for our customers and employees, and we are working to schedule these appointments as quickly as possible now that the bank premises has been returned to us."
Outside of appointment times for those with safe deposit boxes, the bank said the Rego Park branch will remain closed for banking operations indefinitely until the damage can be repaired and the building secured.
Longtime customers showed up Tuesday morning to find the branch still closed and still a crime scene.
Eyewitness News has learned that in
10 heists that date back to January 2011
; the thieves cut holes into either the roof or the wall to gain entry into banks.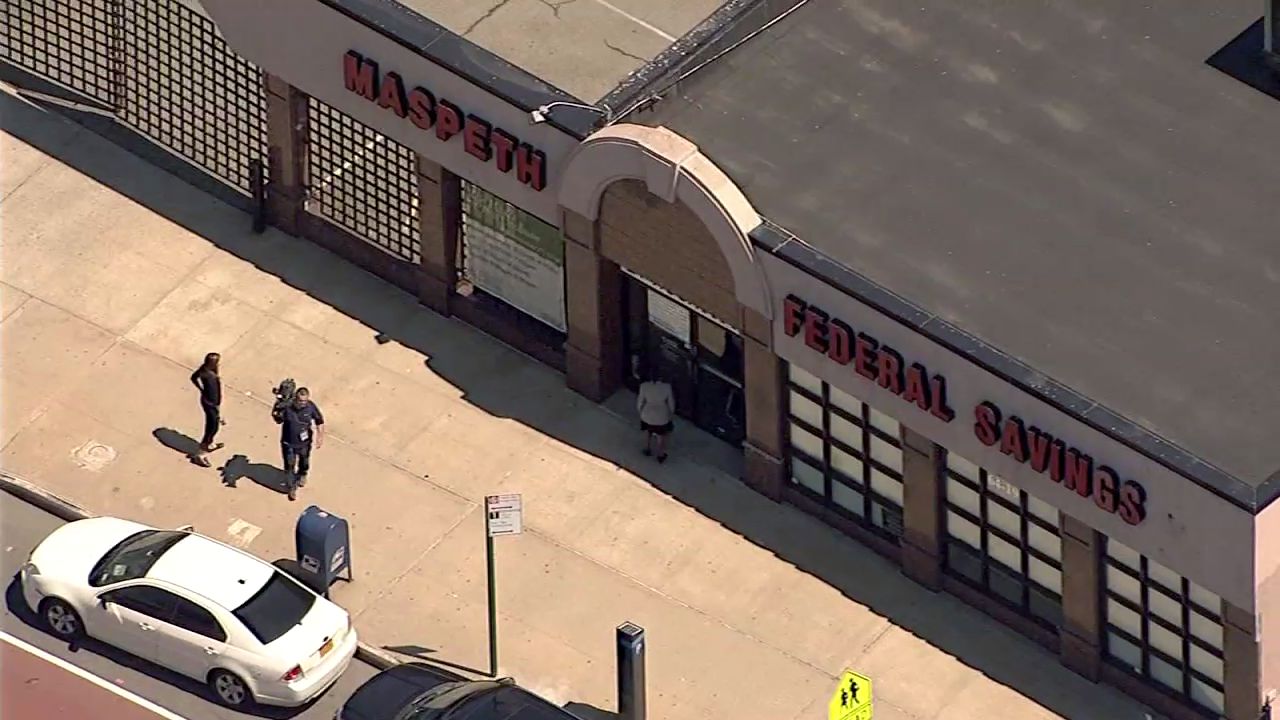 null