FORT LAUDERDALE, Florida (WABC) -- Details are emerging about the man suspected of
opening fire in the baggage claim area of an airport in Fort Lauderdale
, killing at least five people Friday.
Here's what we know about the suspect:
NAME:
Florida Senator Bill Nelson said the shooter was identified as 26-year-old Esteban Santiago. Nelson said a TSA administrator and director of the airport told him that the shooter was carrying a military I.D. with that name. ABC News confirmed the suspect's name with law enforcement sources, but he has not been officially named as the suspect in the case.
NEW JERSEY CONNECTION:
Santiago was born in New Jersey, but a state official said he apparently hasn't lived in New Jersey for "quite some time."
FBI agents arrived at his aunt's house in Union City Friday afternoon to interview her. Interviews with family members is standard procedure after a mass shooting.
Here's an image showing the street, currently shut down by Union City police: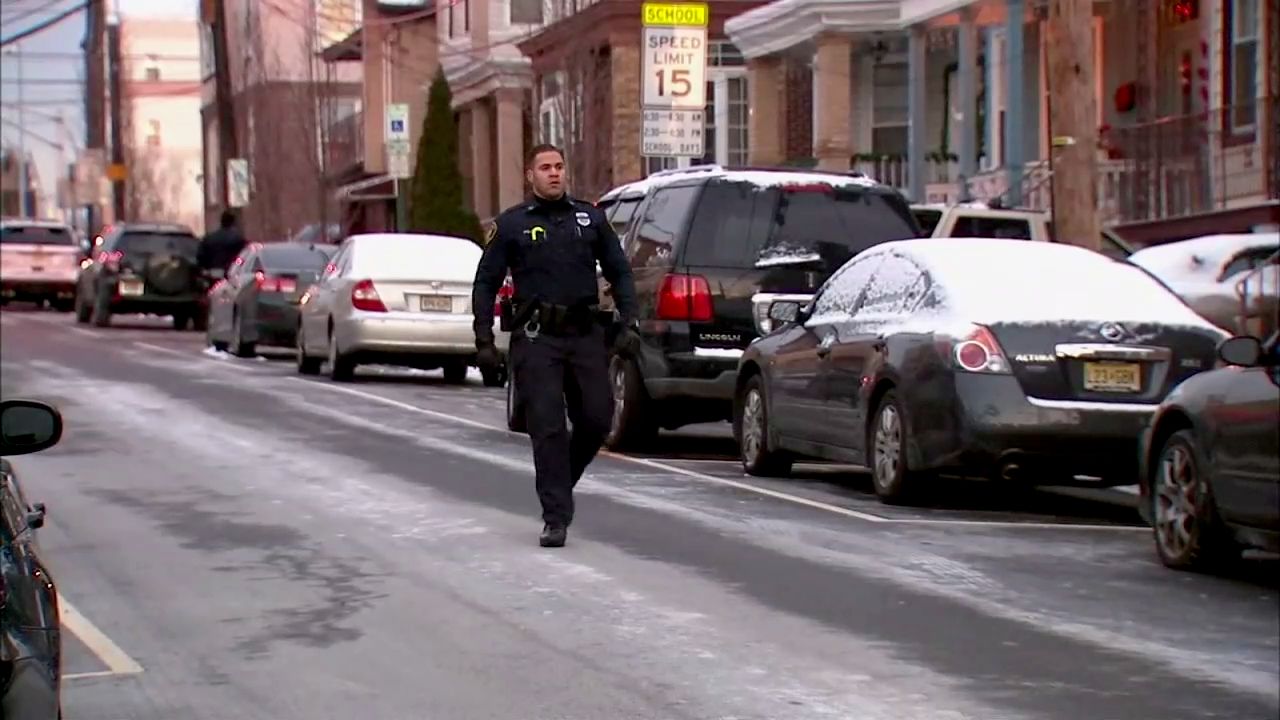 MILITARY AND JOB HISTORY
He has a recent address listed in Anchorage, Alaska. There, he worked for a company called Signal 88 in a security capacity, according to a source familiar with the investigation.
In November, he showed up at the FBI's field office in Anchorage, where he espoused conspiracy theories including one claiming that the U.S. government was trying to force him to watch ISIS videos. FBI agents interviewed him. They found him to be incoherent at times, and they suspected that mental health issues may be at play. So they referred the matter to local law enforcement for mental health evaluation.
Sources tell ABC News the alleged suspect received mental health treatment after the encounter with the FBI.
Contacted for comment, a person who answered the phone at Signal 88 in Anchorage said, "We are currently under the advisement of federal authorities and we have no comment."
According to the Army criminal investigation division (CID), Santiago was discharged from the Army National Guard in August 2016. He was a combat engineer and was deployed to Iraq from April 2010 to February 2011.
Lt. Col. Candis Olmstead, Director of Public Affairs from the Alaska National Guard, confirmed these details:
- Joined the Puerto Rico National Guard Dec. 14, 2007
- Deployed to Iraq with Puerto Rico National Guard April 23, 2010 to February 19, 2011
- Was in the Army Reserves prior to joining the Alaska Army National Guard Nov. 21, 2014
- Received a general discharge from the Alaska Army National Guard Aug. 16, 2016 for unsatisfactory performance
- He was a combat engineer (MOS: 21B10)
- When he was discharged, his military rank was E3 (Private First Class)
He received these awards for his time in the service:
- Army Commendation Medal
- Army Good Conduct Medal
- National Defense Service Medal
- Iraq Campaign Medal with campaign star
- Global War on Terrorism Service Medal
- Armed Forces Reserve Medal w/ "M" Device Army Service Ribbon Overseas Service Ribbon Combat Action Badge Driver and Mechanic Badge - Wheeled Vehicle
OTHER DETAILS:
The Fort Lauderdale mayor told reporters that the shooter was a "lone gunman" and didn't appear to be working with anyone else.
Anchorage Airport Police tell ABC News that Santiago only checked one bag which was the hard case with the weapon inside.
HOW HE ARRIVED AT FLL:
Law enforcement officials said Santiago boarded a plane Thursday night in Anchorage, changed planes in Minneapolis and flew to Fort Lauderdale Friday.
Once he got off the plane, officials said he claimed his checked baggage containing a gun, went into a restroom and came out shooting.
A person at the airport took this photo of a gun on the ground, but it's not clear if it was the gun the shooter used:
ARREST DETAILS:
Officials said Santiago was arrested after he apparently ran out of ammunition at the airport. He was lying down at the terminal when he was taken into custody.
He was not injured during the incident, and is being interviewed by detectives.
This is a developing story. Keep checking back for updates.