BROOKLYN, N.Y. (WABC) -- An MTA bus driver is due in court on Wednesday after he was arrested following a hit-and-run crash that killed a woman in Brooklyn Tuesday morning.
Paul Roper, 48, of Brooklyn, is charged with leaving the scene of an accident, failure to yield to pedestrian, and failure to exercise due care.
NYPD detectives walked him from the police station to a transport vehicle Tuesday evening:
Police said Roper was driving the bus that struck 70-year-old Carol Bell as she was crossing the street at about 6:15 a.m. in the Ocean Hill section.
The incident happened at Sackman and Fulton streets. Bell had been walking northbound on Sackman Street crossing at Fulton Street when she was struck.
When police arrived at the scene, they found Bell unconscious and unresponsive with trauma on the pavement. She was pronounced dead at the scene.
Here is a photo of her walker that was at the scene: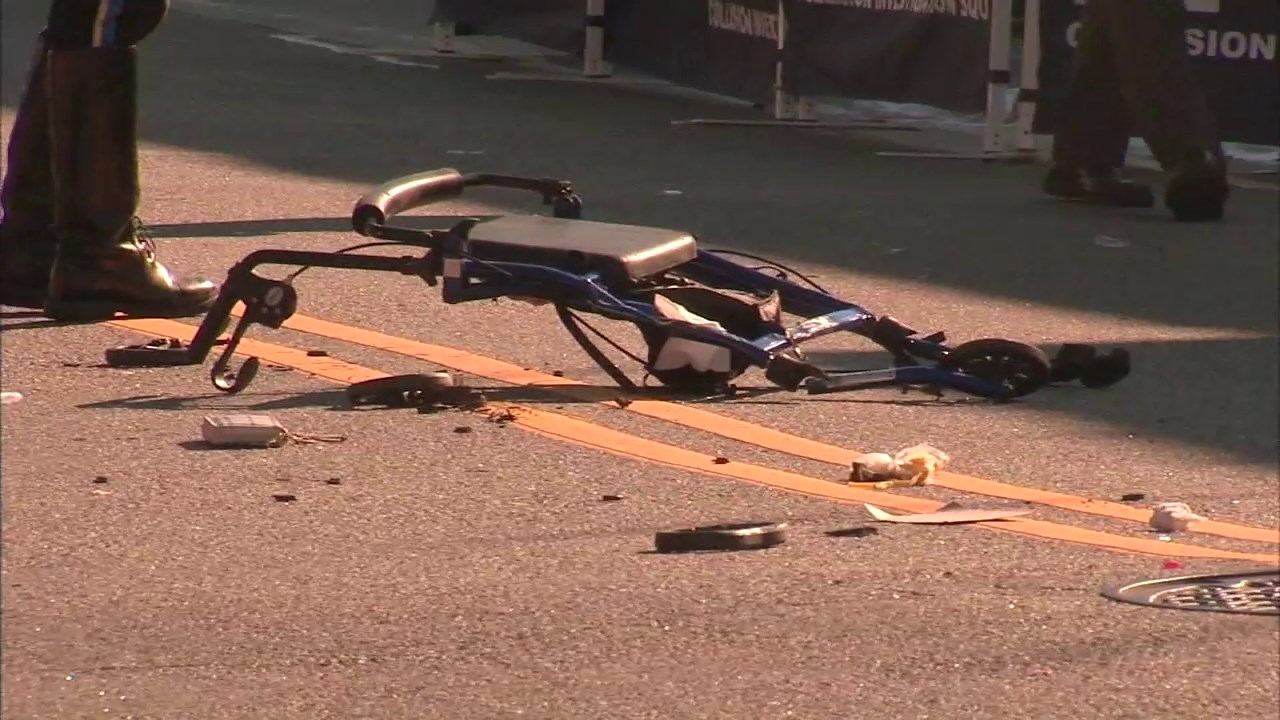 Police said the bus, which had been southbound on Sackman Street and turning right to go east on Fulton Street, did not remain at the scene.
Authorities said Roper has 15 years on the job, and was driving the bus back to the depot at the time of the crash.
Roper later went to the 73rd Precinct to be interviewed, and indicated that he did not know she struck the victim. The driver had brought the B15 bus back to the East New York depot and another driver was driving it when detectives realized it was involved in a crash. Officers pulled it over about three hours later.
It is now being examined for evidence.
The investigation is ongoing by the NYPD's Collision Investigation Squad. The MTA also is investigating.