ROCHELLE PARK, New Jersey (WABC) -- Authorities are investigating after a 46-year-old man was wounded in a police-involved shooting early Monday in Rochelle Park.
Matthew Chaseman, of Maywood, was shot outside a Route 17 business just before 3:30 a.m.
He was rushed to Hackensack University Medical Center, where he is being treated for non-life threatening injuries to his lower extremities.
Two police officers were involved in the shooting, which is under investigation by the Bergen County Prosecutor's Office. They were uninjured.
Police say a BB-gun that resembled a real gun was recovered near Chaseman's vehicle, with the red-colored tip painted over.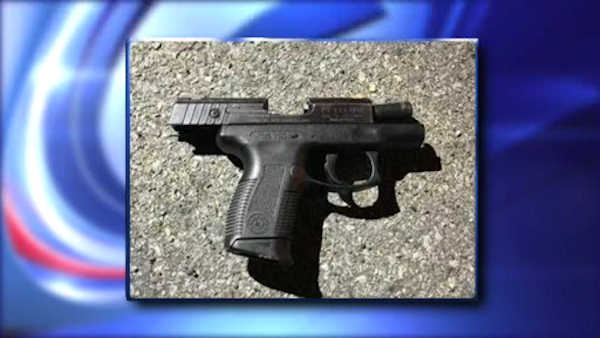 The incident did not happen during a traffic stop, but in Bergen County Social Services parking lot, where Chaseman was stopped. The vehicle was called in as suspicious by a local security guard.
Authorities say Chaseman had driven off on Route 17 North while trying to exit at Passaic Street. They say he misjudged the exit and slammed into a wall garden of landscaping blocks, pulling off in front of the building.
When officers spotted the BB gun, they fired into his car several times. It is unclear if Chaseman waved his gun at the officers first.
Chaseman was struck three times in the legs and back, and he is expected to recover.