BEDFORD, New York (WABC) -- Thirteen people were hurt in a crash involving a bus and a car in northern Westchester County Monday afternoon.
The crash happened at about 3:45 p.m. on Route 172 near the intersection of West Patent Road in Bedford.
Bedford police said the crash involved a private bus for adults with special needs and another vehicle. Ten ambulances responded to the scene.
The driver of the car, a 55-year-old woman from Stamford, Connecticut, was taken to a nearby hospital with serious injuries.
On the bus, the driver and 11 passengers were all taken to the hospital with non-life threatening injuries. An attendant who was on the bus was not injured.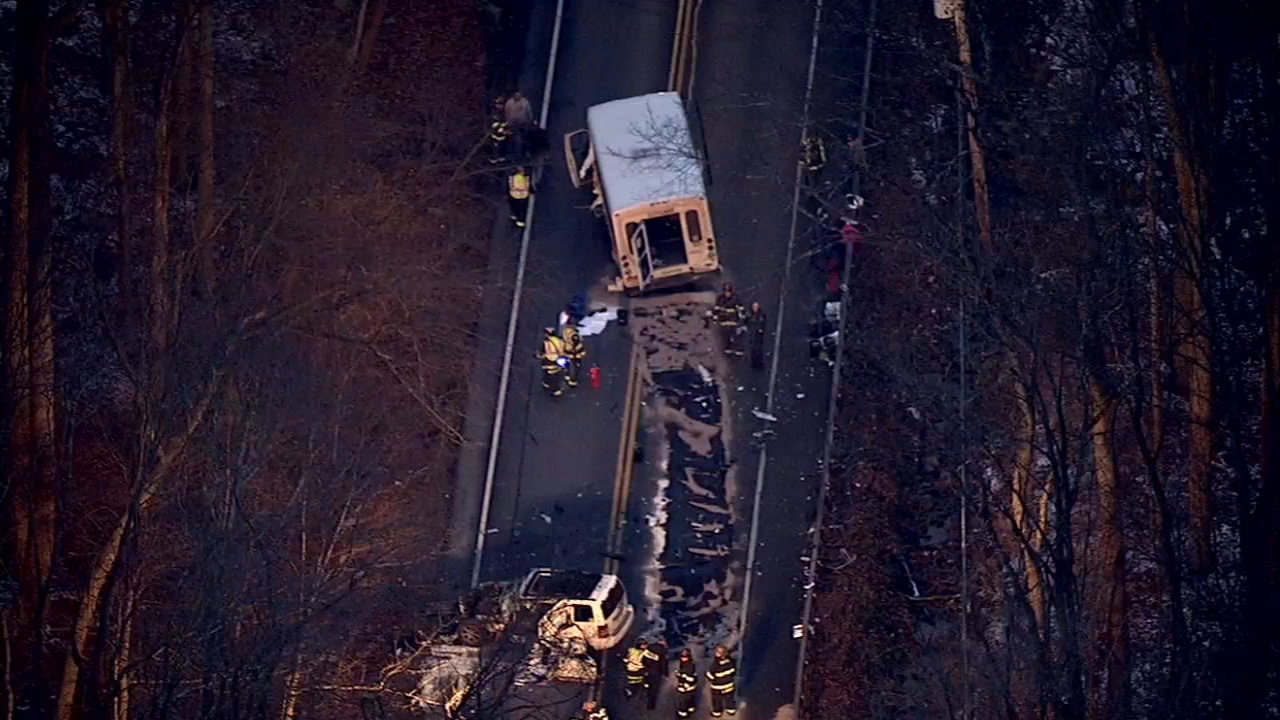 Route 172 iwasclosed from Interstate 684 to McLain Street in Mt. Kisco while police investigated the crash.
Police are now working to determine the cause of the crash.
Editor's note: Police initially reported this was a school bus involved, but later updated to say it's a private bus.
----------