QUEENS, New York (WABC) -- Spectrum says it has fixed a major TV, internet and phone service outage that affected tens of thousands of customers in Queens.
Charter Communications, which owns Spectrum, said crews repaired a fiber-optic cable that was damaged by vandalism. Some cable techs who have been on strike since the end of March showed up Monday night to picket at one of the repair sites.
The outage happened at about 2 a.m. Monday and immediately knocked out service for a significant number of customers in central Queens.
Queens Borough President Melinda Katz posted a message on social media about the situation:
"Per @Spectrum, at approximately 2AM today, vandals cut fiber at 4 major hubs, cutting service for 60,000 customers in #Queens."
A spokesman for Spectrum issued a statement Monday, saying service was expected to be returned by the evening evening, but that crews were still working to repair service.
"Our crews are on site and working to repair a fiber optic cable damaged by vandalism, which is affecting TV, internet and phone services for Spectrum customers in central Queens. We appreciate our customers' patience while we restore service as quickly as possible."
Downdetector.com, a website that tracks major outages, showed a significant portion of NYC without service - though the company said the outage was limited to Queens.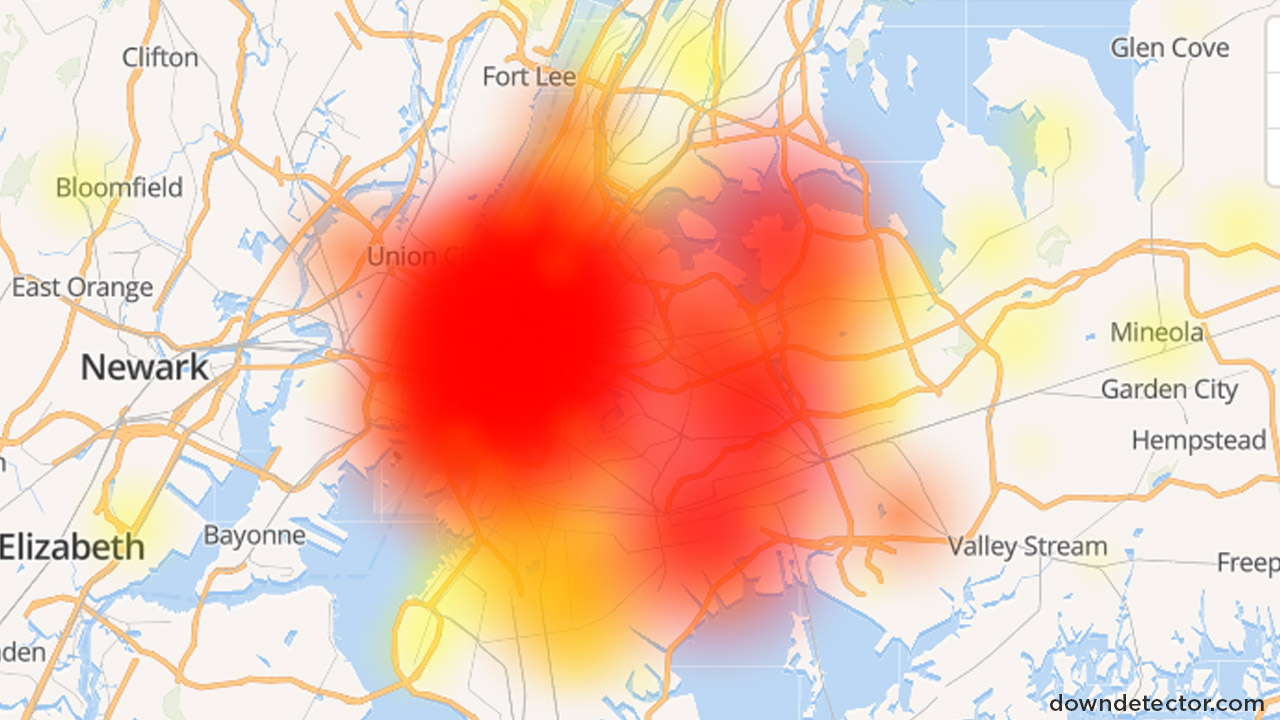 Customers are posting on social media about the outage: