EAST ISLIP, Long Island (WABC) -- Police are investigating after a baby Jesus statue was stolen from an East Islip church.
The figure was taken from a Nativity scene in front of St. Mary Church, on West Main Street, sometime between Christmas afternoon and Dec. 26 at 9 a.m., according to the Suffolk Police Department.
The incident is under investigation by the police hate crimes unit.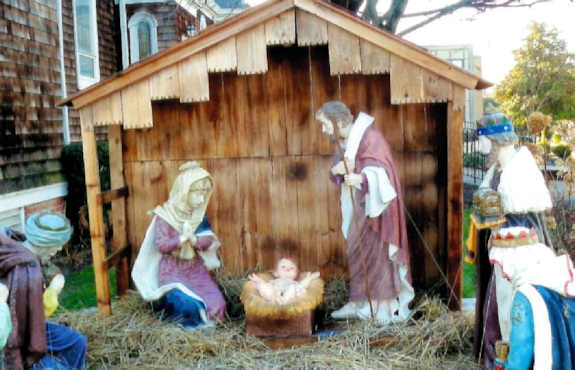 Anyone with information on the case is asked to call (631) 852-6181 or Crime Stoppers at 1-800-220-TIPS.