GRASMERE, Staten Island (WABC) -- The 35-year-old driver of a minivan that crashed Monday into a utility pole on Staten Island is charged with DWI, while the officer who saved his family is speaking out.
Norman Williams, 35, of Staten Island, is charged with vehicular assault, aggravated driving while intoxicated and driving while intoxicated, all with his wife and four children inside the vehicle.
The crash happened around 4:30 p.m. on Fingerboard Road just south of the Staten Island Expressway in the Grasmere section.
There were five passengers inside the minivan at the time - a 11-month-old girl, a 3-year-old girl, a 9-year-old boy, an 11-year-old girl and a 33-year-old woman.
Seconds after the accident, an off-duty NYPD officer was driving by, heading home, and came across the scene.
"I heard children screaming, so that made me obviously move quicker," said Officer Joseph Villarreal, NYPD.
Those children were inside a minivan and you can see the vehicle filled with smoke in some exclusive cell phone video.
"At the time it was just get everybody out because the front end was smoking and as it was going on, the smoke was getting darker," Officer Villarreal said. "I haven't seen anything like that."
He was the first to rush to the minivan and help the kids, four little ones.
Leo Fisher, an eyewitness, was also there.
"I saw the blue kid in the back of the back seat, face full of blood. But there was too much stuff in the way to pull him out the back," Fisher said.
That's when Officer Villarreal stepped in.
He's trained for something like this, but Monday was only his ninth day on the street.
He just graduated from the academy on July 1st.
"Took the infants out of their baby seats and handed them off to whoever was standing around me," Officer Villarreal said.
Police say Norman Williams' blood alcohol level was .20, more than double the legal limit.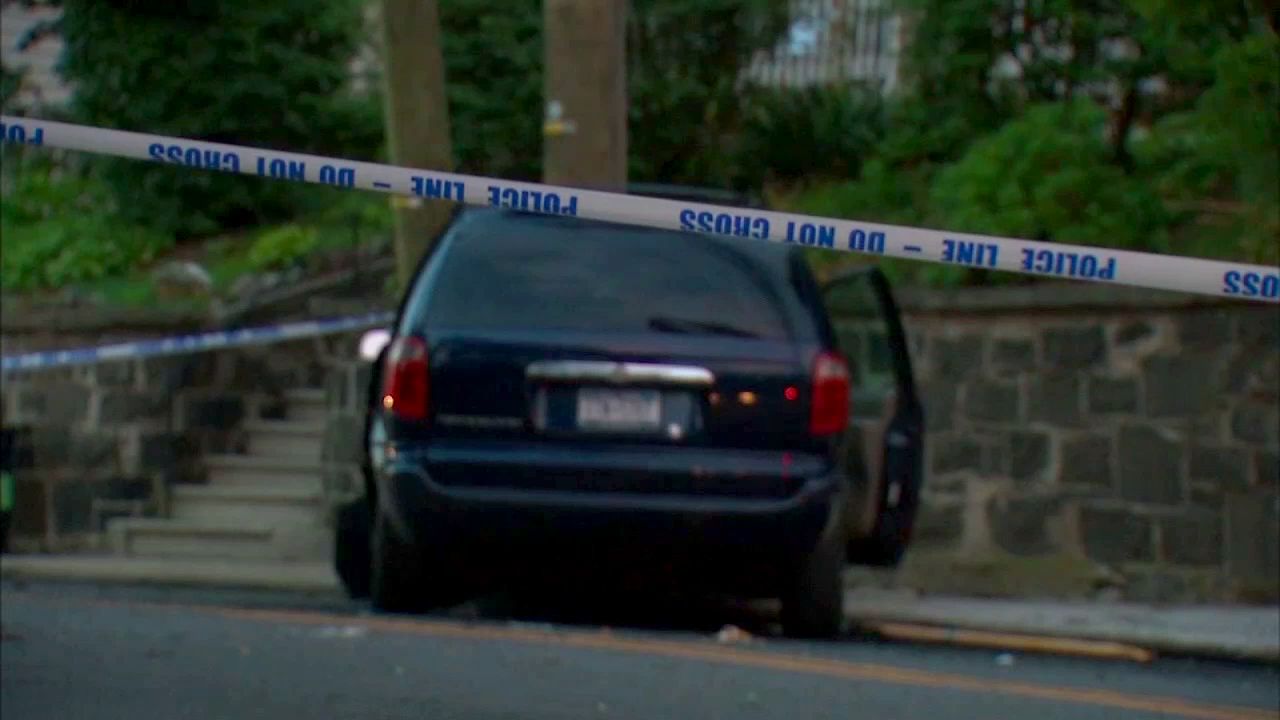 He was allegedly speeding, lost control of the vehicle, and slammed in to this pole.
"We heard it screeching, hit the pole with such force, that it actually shook the house," said Carmel Mazzola, an eyewitness.
With laser focus, the 25-year-old officer kept going, went back, and got the two remaining kids out of the car.
"I opened the rear hatch of the minivan, took the head rest off the third row so I could carry them over the third row and I got the other two children out," Officer Villarreal said.
Two of the little ones were seriously injured. Injuries included a hip fracture, also a broken bone and eye fracture. Fortunately, all are expected to survive.