HARLEM, Manhattan (WABC) -- The first express A subway rolled through the 125th Street station Wednesday morning around 9 a.m. following a
subway train derailment in Harlem
and all-night repair work.
Regular service is now running on the repaired tracks. Previously, the MTA had said "the goal was restoring normal service along the corridor around 7 a.m." Only local A service has been available since about 5 p.m. Tuesday.
Human error, not a track defect, is being blamed
for the wreck Tuesday morning, which left three dozen hurt and major delays.
As Eyewitness News first reported exclusively at 11, Metropolitan Transportation Authority officials said a preliminary investigation indicates that the derailment Tuesday in Harlem was caused by "human error" due to "an improperly secured piece of replacement rail" that was stored on the tracks during rail repairs.
However, the rail work was overnight Monday and the rail apparently stayed in place during the entire morning commute.
Paul Navarro, head of track safety for the transit union, TWU 100, said that the old rail and unused pieces of the replacement rail were not secured, or "spiked in," and he blames the supervisors of the rail work crew, who were suspended Wednesday pending the investigation.
SCENE PHOTOS: 'A' train derails in Harlem
The MTA said this kind of rail storage is common and usually happens without incident. Officials said crews are inspecting "every inch of rail" to ensure that every replacement part "is properly stored and secured."
The damage was extensive: shattered subway signals, busted switches and mangled rail cars ripped open like aluminum cans.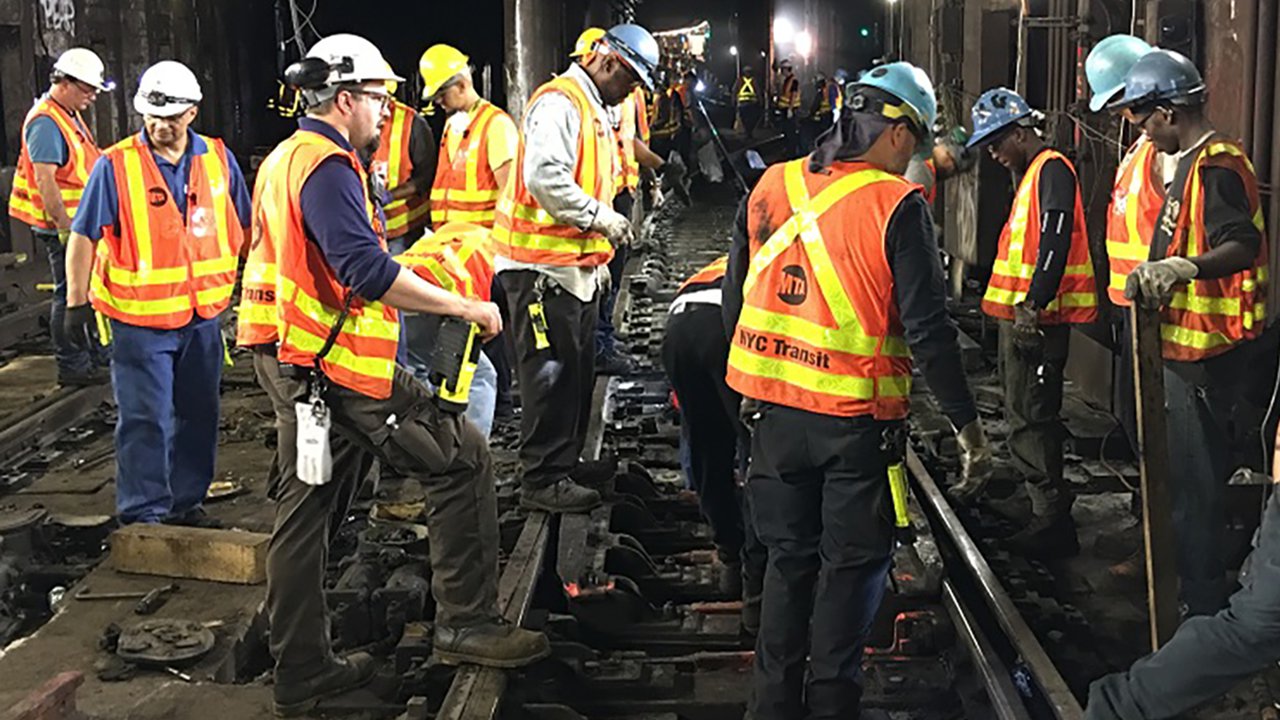 The derailment tossed people to the floor and forced hundreds of passengers to evacuate through darkened tunnels.
It happened at 9:45 on Tuesday morning as the A train was headed southbound through Harlem. Sources said the train's motorman told investigators they passed the 135th Street Station without incident, and that the tracks were clear of debris and the signals ahead were green. Moments later, the eight-car train came to a grinding halt when the emergency brake was activated.
The fourth and fifth cars derailed.
Riders said it was terrifying.
"We just didn't know what was going on - what had happened," rider Michelle Ayoub said.
Hundreds of riders made their way through the dark and smoky tunnel in a panic after breaking the windows and doors because no one told them what to do or what not to do. Seventeen people were later treated for minor injuries.
The derailment came after a winter and spring marked by mechanical failures, power outages and several episodes in which passengers were trapped on stuck trains for an hour or more.
The Associated Press contributed to this report.