GREAT KILLS, Staten Island (WABC) -- An elderly woman was killed in a fire early Monday in a Staten Island home, where piles of debris hindered rescue efforts.
Firefighters battled the three-alarm fire that broke out at about 4 a.m. at a two-story home on Driggs Street in the Great Kills section.
There was heavy damage on the first and second floors. Flames spread to the siding of a neighboring home, but no residents were hurt.
The victim was found on the first floor rear-portion of the home and was pronounced dead at the scene.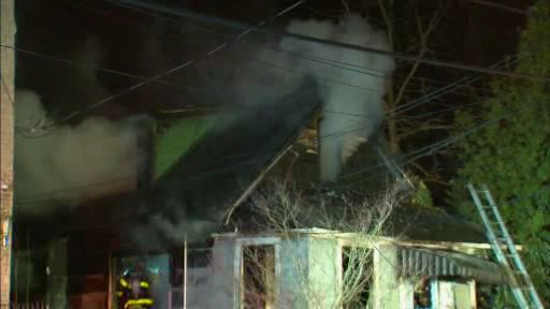 Firefighters were hampered in their efforts by a clutter condition in the home.
"The heavy piles of clutter and debris kind of halted search operations and line advancement at the front door," said FDNY Deputy Chief Brian Gorman. "It is very difficult to climb over, it was three to five feet of debris at the entrance doorway."
The victim was trapped inside the house as firefighters frantically tried to save her.
But the debris blocking the doorway kept them from getting in. Firefighters say it appears the woman was a hoarder and the clutter fueled the flames.
One firefighter suffered minor injuries.
The identity of the victim has not yet been released.