PATERSON, New Jersey (WABC) --
More than a dozen people were forced from their homes in New Jersey after a five-alarm fire tore through a street-front store and the apartments above.
The flames broke out at 268 Main Street in Paterson late Monday night and continued to burn into Tuesday morning. Authorities say the building will have to be demolished after it collapsed, which complicated efforts to extinguish the fire because everyone, including firefighters, had been ordered out of the building.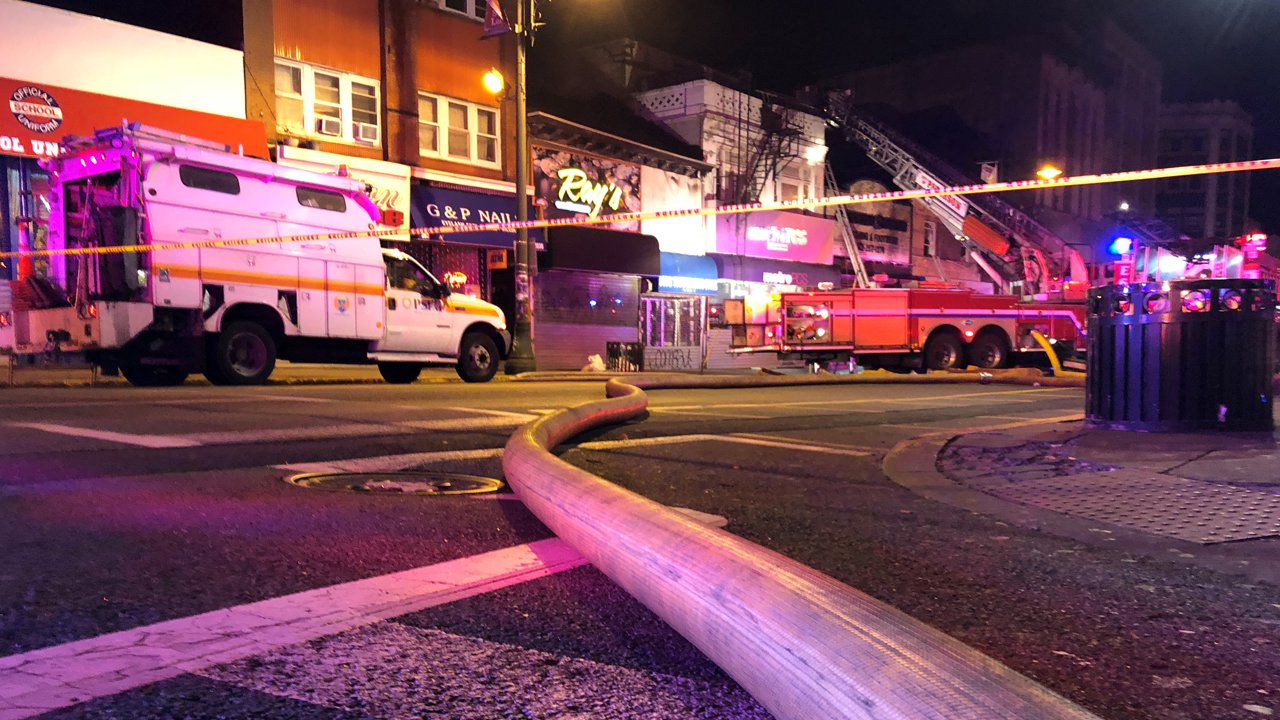 Video showed the firefighters attacking the flames before the third floor collapsed. Twenty people who lived above the store were evacuated and were not hurt, while one firefighter was treated for minor injuries.
The cause of the fire is unknown, but it appears to have started in the basement. The fire chief said voids in the building and renovation work allowed it to spread to every floor.
"This doesn't appear to be weather related, however, it is hampering for the firefighters to work under icy conditions," Chief Brian McDermott said. "Trips and falls and things of that nature, and of course it is very difficult to warm up and you get the ice all over the place and it makes the building heavy."
Main Street will remain closed between Smith and Market streets for several hours, as responders focus on making sure neighboring buildings don't sustain further damage on the historic block of the downtown area.
The displaced residents, from four families, are now relying on the Red Cross for help.
----------
*
More New Jersey news
*
Send us a news tip
*
Download the abc7NY app for breaking news alerts