BRENTWOOD, Long Island (WABC) -- Authorities say three people were injured Thursday when a driver crashed into a grocery store on Long Island.
The accident happened at about 3:30 p.m. on Wicks Road in Brentwood.
Police said a 74-year-old man was driving a 2003 Ford Expedition and pulling out of a parking spot when he drove forward into the Food Bazaar Supermarket. The SUV went into the store and damaged a side wall.
The man then reversed his vehicle, struck two parked cars and drove into the Rainbow clothing store, police said.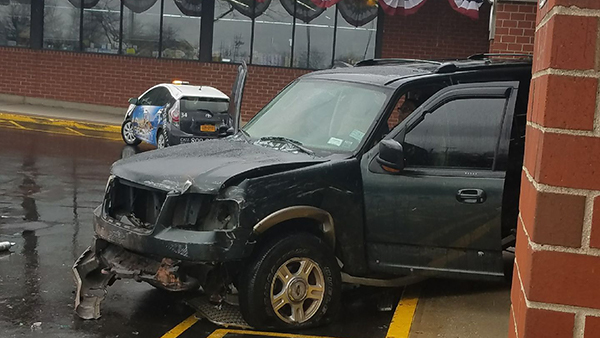 It wasn't immediately clear why the driver lost control.
The driver of the Ford and two people in the supermarket were taken to Southside Hospital with minor injuries.
Ambulances from four departments responded to the scene to treat the victims.
No charges have been filed so far against the driver.
----------
*
More Long Island news
*
Send us a news tip
*
Download the abc7NY app for breaking news alerts