MORRISANIA, Bronx (WABC) -- Three are in custody after after a police-involved shooting in the Bronx Tuesday.
One person was injured after a suspect of allegedly opened fire on police officers in the Bronx at 165th Street and Rev. James Polite Avenue in the Morrisania section.
The suspect sustained minor injuries and was taken to a nearby hospital. No officers were injured.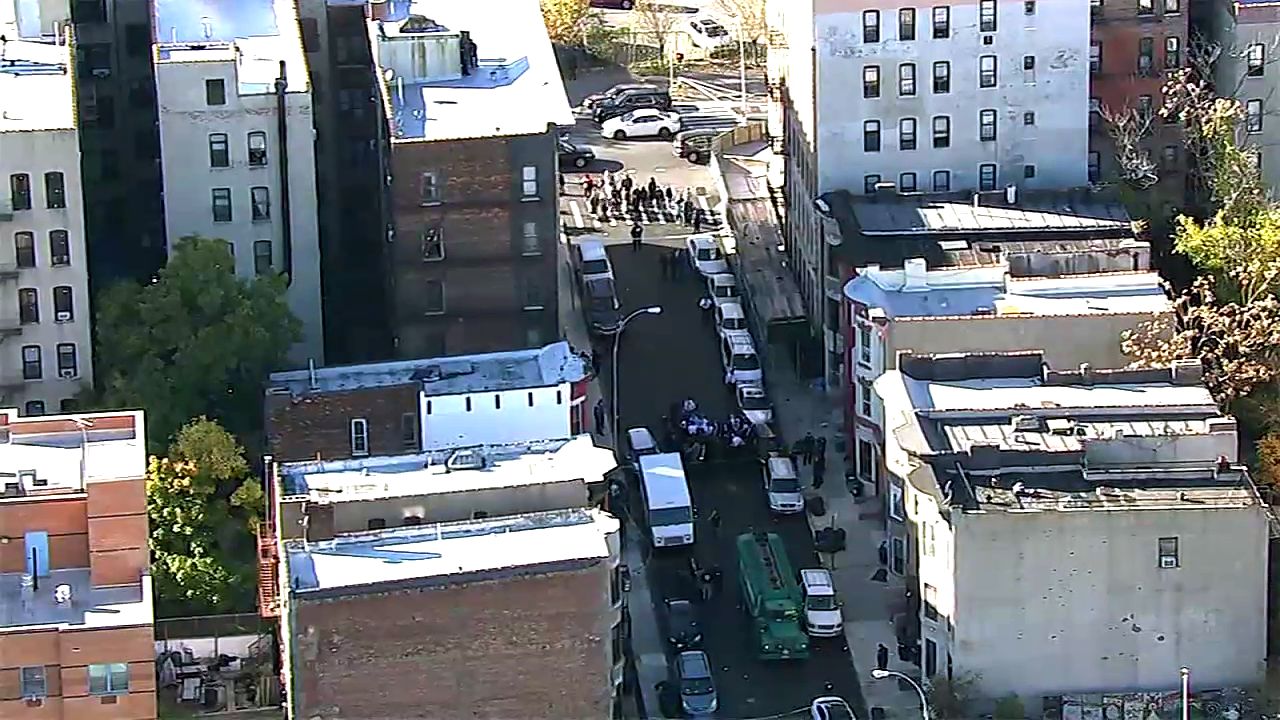 Authorities believe the incident originated around 1 p.m. as a botched robbery in the lobby of a building on East 164th Street. Three officers on routine patrol stumbled upon the commotion, which appeared to involve four men, one of whom was armed and reportedly discharged several rounds toward the officers.
A pursuit ensued, with officers eventually arresting two of the suspects after they had entered a random home with the door open and became trapped. The weapon believed used in the shooting was also found inside that home.
One of the suspects reportedly suffered graze wounds to his left knee and right hip, believed to have been sustained in the initial gunfire.