PARK SLOPE, Brooklyn (WABC) -- It was a horrible scene in Brooklyn after a teenage delivery boy was struck and killed while riding his bicycle.
Police say the boy was riding his bike eastbound on 23rd Street in Park Slope, and was struck at 5th Avenue by a gray 2017 BMW Sedan.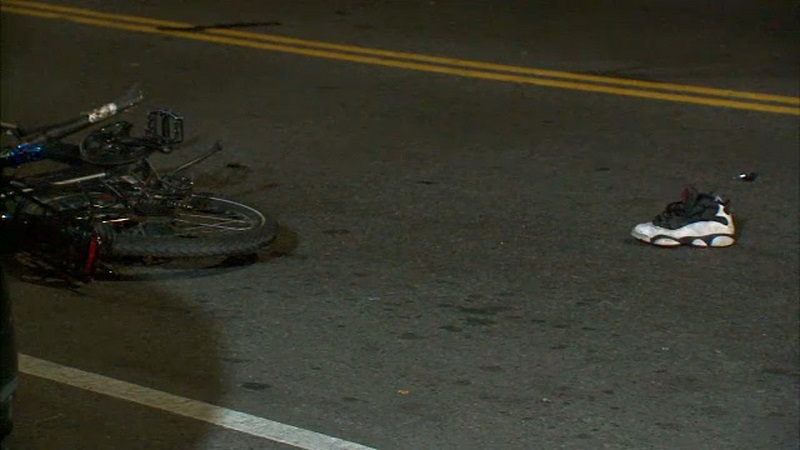 One woman ran to the street and saw the chaos.
"There were four boys in the car and they were all hysterical. They were all panicking. They weren't sure what to do. There were people yelling at the boys because they had hit him," said Stephanie Cordova-Rodriguez.
Police arrived on the scene moments later.
The victim's friends and roommate also gathered at the scene. Like the victim, they, too were from Guatemala and in the restaurant business. Police identified the boy as Edwin Ajacalon. Friends say he is 15 or 16, although police list him as 14.
Ajacalon's friend says he has no word to describe the grief, saying it's such a dangerous job as a delivery boy with long hours and low pay.
"He was super young, he was an immigrant. He's a native of Guatemala, and he's just trying to make a living. It pisses me off. People as immigrants have to come here, try to make a living taking low-paying jobs," added Cordova-Rodriguez.
Police say the boy died on his way to the hospital. The driver of the BMW was also taken to the hospital for evaluation.
Police say no charges have been filed against the driver.