WILLIAMSBURG, Brooklyn (WABC) -- In New York City it seems there's a Starbucks or a cafe on nearly every block, but this is the anti-cafe. It's called
"Glass Hour"
and is located in Williamsburg.
"It's not a coffee shop, it's a free space. I like to call it a free space. A free space where you can do whatever you want," said Zlata Koshlina, "Glass Hour" co-owner.
Koshlina and Max Grigoryev are two of the four owners of "Glass Hour."
It's modeled after the anti-cafes of Russia that started sprouted up about six years ago.
The concept is you pay $6 for the first hour you are there.
It features self-serve tea and coffee, and even snacks are included.
There's no pressure to buy just to stay there.
"We're just a good addition to what the market has. Already we're trying to bring new experiences to this market of what you can do in a cafe, because you can't play board games in a Starbucks for example," Grigoryev said.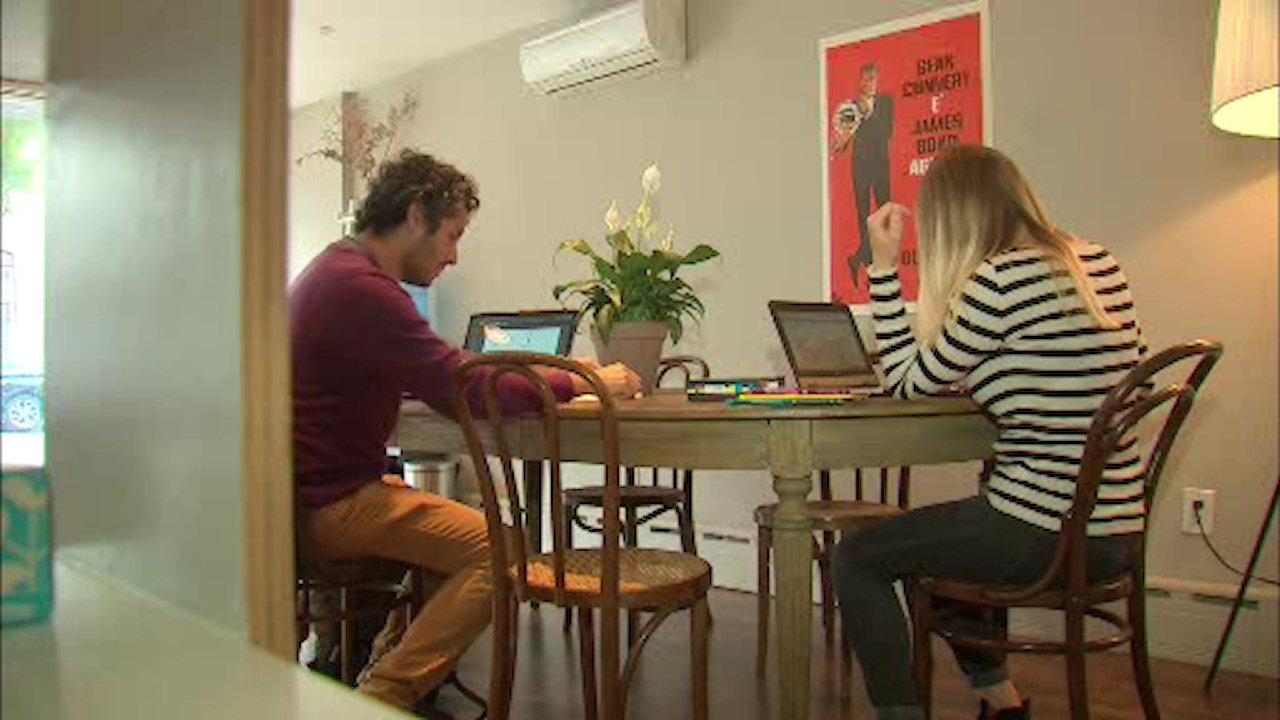 But you can there, and foosball and video games as well for that matter.
But most of the folks come to work.
"The good thing about this compared to a cafe for me is there's less noise, it's comfortable, it kind of feels like my house," said Yaco Roca, a graphic designer.
After the first hour they charge 10-cents a minute, they won't charge you more than $24 that will buy you a day pass. The whole time you get as much coffee and as many snacks as you would like.
A monthly pass is $200, which is significantly less than what a co-working space will run, but then again, "Glass Hour" isn't exactly a co-working space.
"Home away from home," said Vivian Aliu, a customer.
Aliu says it's perfect for her time in between hostessing and taking French classes.
"Nice little work space where you can relax, do your assignments, your work and meet new people," Aliu said.
And the price is right.