MARINE PARK, Brooklyn (WABC) -- A 9-year-old boy was struck by a car that jumped the curb in Brooklyn Friday.
The boy was hit just after 8:30 a.m. on Ryder Street at Avenue P in the Marine Park section.
Police said the driver of a white van slammed into a black car, causing it to go up on the sidewalk and strike the boy who was waiting at a bus stop.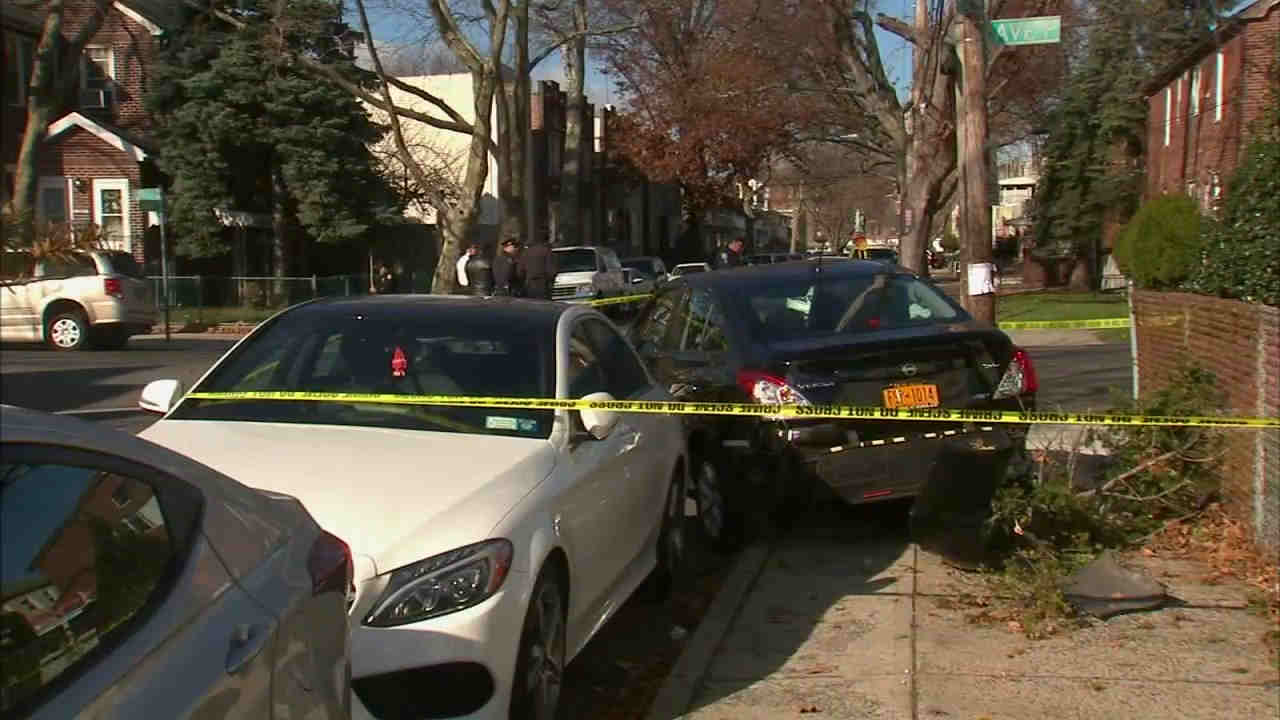 A private Hatzolah ambulance transported the child to Maimonides Medical Center. He was listed in critical but stable at Maimonides Medical Center. He suffered a fractured skull, but is expected to survive.
A look at the aftermath of the scene:
Neighbors said the city should install a light at that intersection. They said they've complained for years that drivers speed on Avenue P, and that drivers on the cross streets can't adequately see -- they have to inch out into the intersection to check for traffic.
"We have to stop Avenue P from being a raceway," said Nachman Mostafsky, a nearby resident.
The drivers were being interviewed at the scene, but there was no immediate criminality.
The Department of Transportation has since issued this statement:
In August, NYC DOT conducted a feasibility study for traffic controls at the intersection of Avenue P and Ryder Street. We denied the signal study at this location because it did not meet the nationally recognized traffic engineering safety standards for traffic controls that we follow. We are currently looking into additional safety measures in the area.