CONEY ISLAND, Brooklyn (WABC) -- A charity football game ended with a bloody brawl between members of the NYPD and the FDNY.
It happened Sunday after the "Fun City Bowl" in Brooklyn.
Fists started flying on the 50-yard line as tempers flared during the traditional post-game handshake, with some players walking off the field bloodied and bruised.
The cops won the game, but many felt the childish fight made both sides look like losers.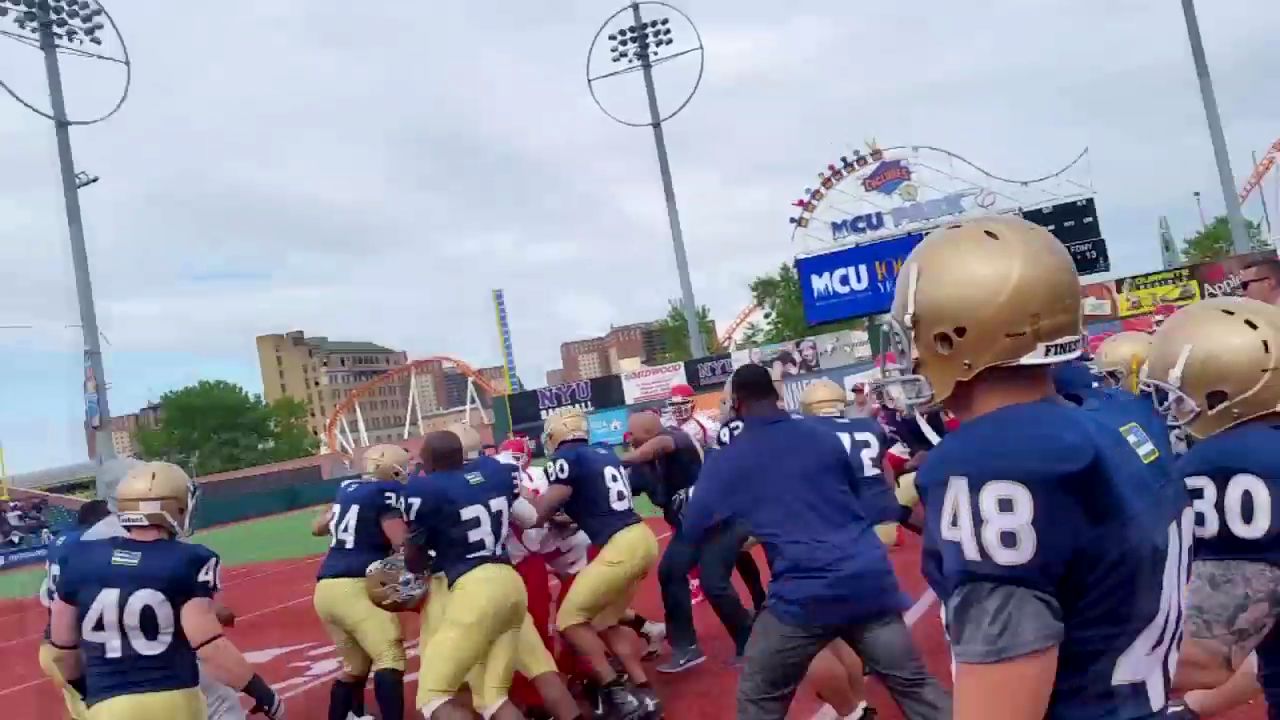 The NYPD said that the melee just shows that football is "is a competitive sport whether it's the NFL Super Bowl or the annual NYPD-FDNY challenge."
The FDNY did not immediately respond to a request for comment.
The departments have a history of brawling at charity sports events. Multiple fights broke out at a 2014 hockey game between the departments at the former Nassau Coliseum on Long Island.
The Police Department won Sunday's game 29-13.