TUXEDO, New York (WABC) -- One person died and several others were taken to the hospital after a head-on collision between a bus and a car in New York's Hudson Valley Friday morning.
The crash happened on Route 17 in Tuxedo in Orange County at about 10:30 a.m.
The driver of the car was killed, and Tuxedo Town Supervisor Mike Rost said there were about a half-dozen passengers on the bus who were transported to the hospital.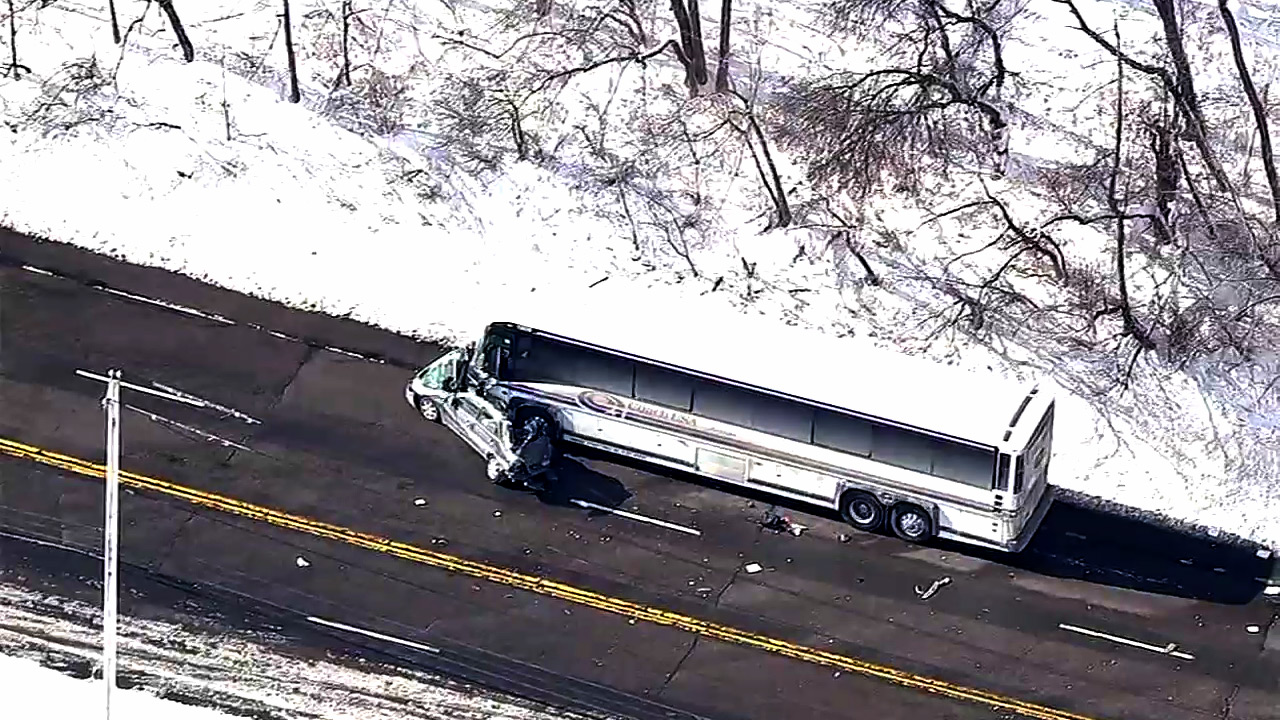 Passengers on the bus who were not hurt were taken to a local school to stay out of the cold.
The roadway remains closed as an accident reconstruction unit works at the scene.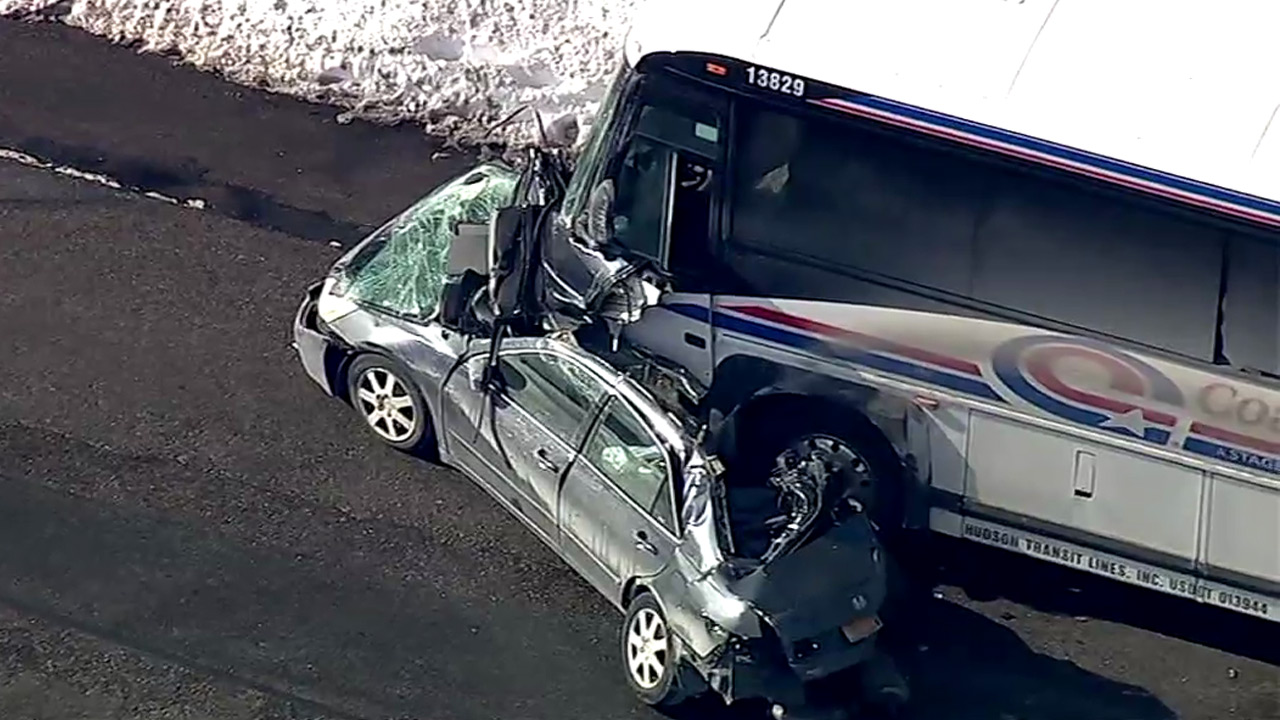 The bus was heading to Port Authority.