NEW YORK (WABC) -- Success or failure in holiday travel on Christmas Eve eve is depending depend on the weather, and Mother Nature isn't making it easy on airlines.
Rain and fog in the Northeast caused hundreds of flight delays and cancellations Wednesday throughout the busiest part of the country's airspace, while rain in the south and Midwest caused some delays there as well.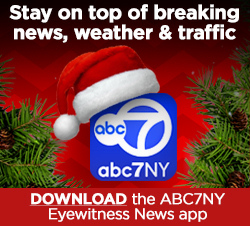 One big issues is that flights are extremely full over the holiday period, with many travelers unable to make changes in their schedule.
Airlines expect about 38 million passengers over a 17-day period spanning Christmas and New Year's, an increase of about 3 percent, according to an industry trade group, Airlines for America. The group says the average flight could be 90 percent full.
One after another jam packed airliners were landing at LaGuardia Wednesday night, each flight's vapor trail still dancing in the runway lights when the next plane emerged from the gloom.
But try as they might to get back on schedule, it hasn't been easy for travelers.
"Oh it's been a pain in the *expletive*," said Kaycia Merraro, a holiday traveler.
Inside the terminal, the rush home for the holidays became the trip from hell.
"Hopefully I'll get out of here tonight. I'll see," said Alix Duggans, a holiday traveler.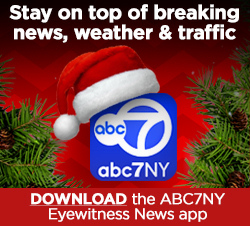 A lot of people just had to settle for the food court.
Liliane Brown arrived mid-afternoon for her trip to Iowa.
"My flight was supposed to leave at 5, was delayed till 6:30 then 7:45, then 8:13, and then right before we're supposed to board they said it's cancelled," Brown said.
If her new flight Thursday morning leaves on time, she'll have wasted 19 hours at the airport, to spend just three in the air.
"I'm pretty fed up. Yeah. This is stupid," Brown said.
"It's very frustrating because obviously I'd rather be home with my family, stuff like that, but I'm here, so when I get home I get home," Merraro said.
And in the end, that's about all anyone there can say.
"There are things you control and things you can't control, right? A good way to start the New Year is by trying to not get worked up about the weather and the airlines," said Jerry Kestenbaum, a holiday traveler.