LAKEVIEW, Long Island (WABC) -- Over 40 people were injured, six seriously, after a serious bus accident on the Southern State Parkway.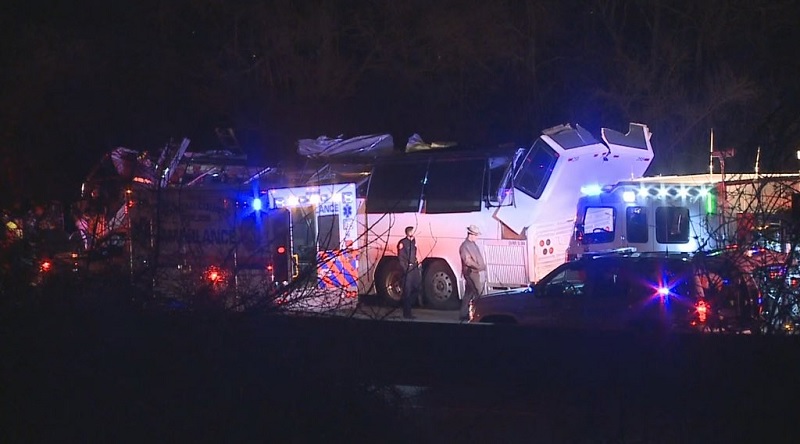 The top of the bus was sheared off after reportedly hitting an overpass near Exit 19 in Lakeview on Sunday just after 9 p.m.
WARNING: Graphic language
The commercial bus from Journey Bus Tours was traveling eastbound from JFK Airport. 38 students, five chaperones and one driver were all on the bus at the time of the crash. The students were on a European trip.
Police say that driver is not from the area and was not aware of the parkway system and the lower overpasses.
----------
*
More Long Island news
*
Send us a news tip
*
Download the abc7NY app for breaking news alerts