MORRISANIA, Bronx (WABC) -- A search is underway for a 52-year-old Bronx mother who has been missing since Monday.
Joan Viau was reported missing Wednesday, two days after she was last seen leaving her Carlisle Place apartment building in the Williamsbridge section at around 1 p.m.
Blood was discovered in both her apartment and her car found parked on the street, police say, and her son, 31-year-old Joseph Garcia, has been using her credit card and is considered a person of interest in her disappearance.
Garcia was taken into custody and charged with grand larceny and unauthorized use of a motor vehicle while police investigate the disappearance. Police say he was in possession of his missing mother's 1998 red Toyota Suburban SUV before his arrest.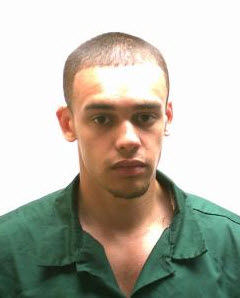 The NYPD reportedly has surveillance of him both exiting the vehicle and at a Bronx business using her credit card.
Viau's longtime boyfriend told detectives that he took her to the Veterans Affairs Hospital in the Kingsbridge section of the Bronx for her regular treatment, the nature of which was not immediately known. She did not immediately return home, but her boyfriend told detectives it was not unusual for her to stay there for a while.
Police found her car parked in another section of the Bronx, and a bloody palm print was found inside the vehicle. Blood was also found inside her apartment. Investigators combed through the building, including her apartment, hallway and roof, and removed evidence.
Viau has another son in addition to Garcia who is 22 years old. Both the boyfriend of about 15 years and Garcia have prior arrests.
According to police, she was last seen wearing a pink shirt and black pants. She is 5-foot-7 and weighs about 135 pounds with brown eyes and salt-and-pepper hair.
Anyone with information is asked to call the NYPD's Crime Stoppers Hotline at 1-800-577-TIPS (8477) or for Spanish, 1-888-57-PISTA (74782).