NEWARK, N.J. (WABC) -- One person is dead following an apparent carjacking and police pursuit situation that has escalated into a barricade situation in Newark Tuesday morning.
The Essex County Prosecutor's Office said the situation started when six juveniles carjacked a silver Jaguar from a woman on Ivy Street in the Vailsburg section of the city at about 6:40 a.m. The six fled in the car and went on a two-hour crime spree that included robberies and shootings.
Newark police chased the car, and the six suspects jumped out of the car near Hawthorne Avenue School, which is near the intersection of Hawthorne Avenue and Clinton Place.
Three of the juveniles were immediately arrested at the scene. One was struck by a police cruiser, and died at the scene.
This was the scene from NewsCopter 7: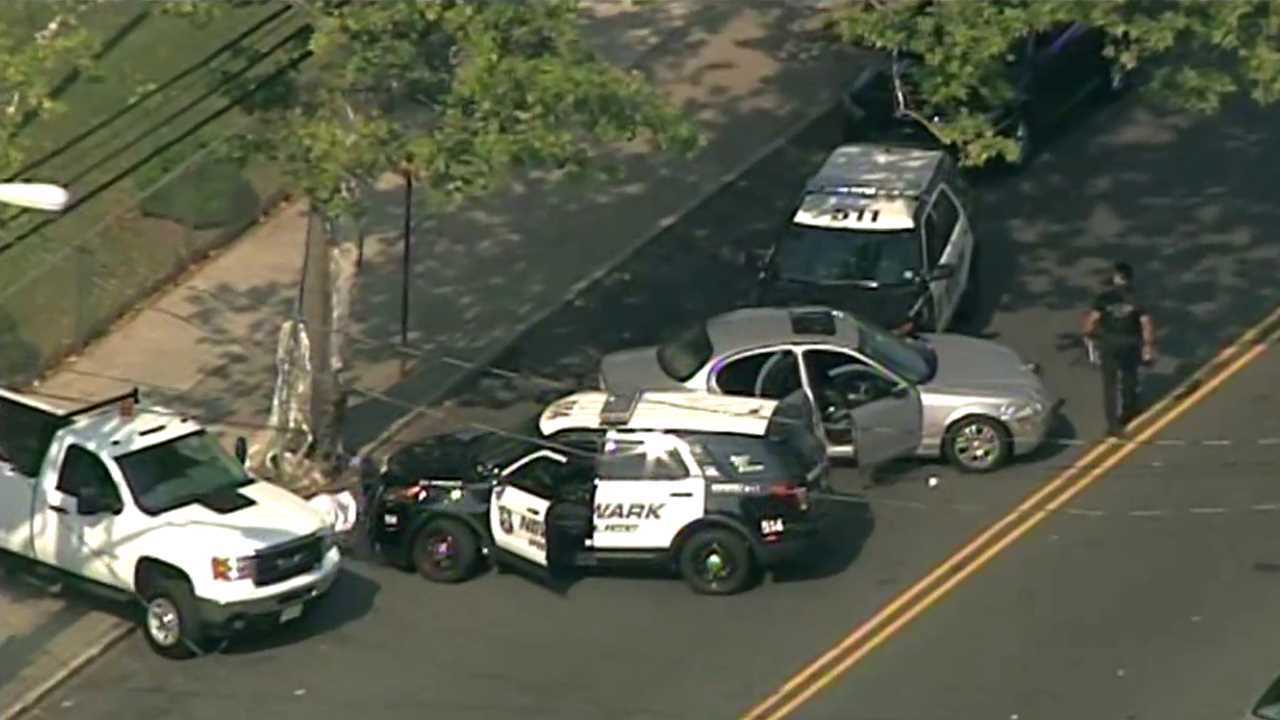 The other two barricaded themselves inside a home on West Runyon Avenue. The Newark Police SWAT team was called in to help arrest the two in the home, and the suspects eventually surrendered after police threw tear gas grenades into the home.
All five suspects are now in police custody and are awaiting charges. After their arrests, police found two handguns in the stolen car.
Police said the victim in the carjacking was injured after the suspects ran over her but, but she's expected to be OK. Another person was shot during the crime spree, but is also expected to survive.