PELHAM BAY, Bronx (WABC) -- A 49-year-old emotionally disturbed man brandishing a glass bottle died after he was subdued by an officer with a Taser, New York police said.
Police responded to a call of an emotionally disturbed man with a knife on Mayflower Avenue in Pelham Bay around 5:35 p.m. on Wednesday.
The confrontation happened at a home in the Bronx with officers responding to a neighbor's call. The man was menacing her and acting violently, she said.
When three police officers confronted the man, identified as Ariel Galarza, 49, police said he threatened them with the bottle. A sergeant then discharged his stun gun. The man kept struggling with the officers and the sergeant used his stun gun a second time, police said.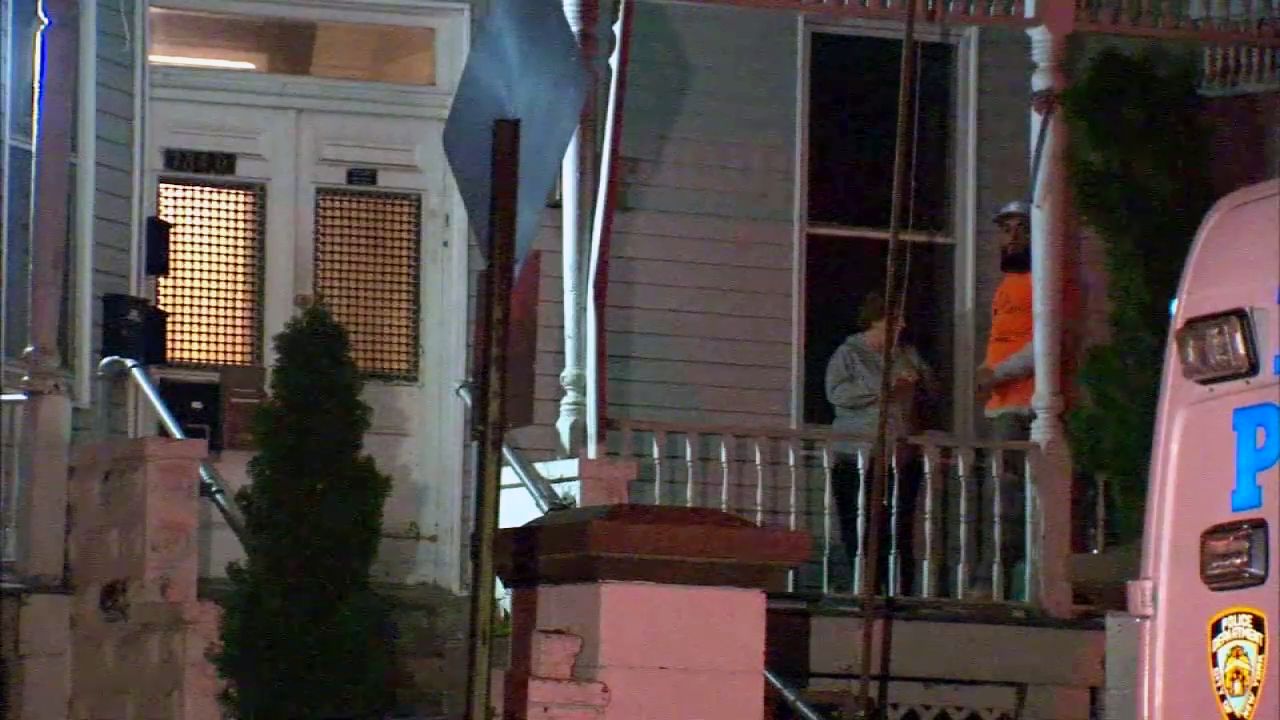 While in custody, police said the man went into cardiac arrest and CPR was administered. He was then taken to a hospital, where he died.
The Medical Examiner will determine his exact cause of death.
Family members came to the scene to put up a memorial and to say Galarza was not the man he was being portrayed to be.
"I don't think he should have been tased and if he was tased, why two times?", said the victim's sister, Mildred Galarza.
Family members say Ariel Galarza doesn't have a history of mental health problems at all, just a learning disability. They say he was functional, working odd jobs and holding his own.
"'I'm sorry officer, what can I do, what do you need from me?'", that's the way he approaches officers and how they approach him," said Mildred Galarza. "My brother, he never got violent with the cops."
The woman who called 911 on Ariel Galarza emerged Thursday from the multi-family home they shared, completely distraught. Not only was she his neighbor, she was his friend.
"She didn't call as a complaint, or being in fear. She called that she was worried and tell them to come check it out," said neighbor Eric Reno. "And she's devastated because if she would have never made that call then he would never be killed."
Reno also rents an apartment in the home. He was sitting on the porch Wednesday evening around 5:35 when police responded to that 911 call.
"She said she was worried because she heard noises about him screaming for a certain period of time, so she went downstairs to check on him and he told her to get away," said Reno. "She said he had a knife in his hand but he was in his own apartment. She was at the doorway, he was in the apartment."
"The incident is being investigated by the Force Investigation Division pending determination of the cause of death," a police statement said.
Amy Spitalnick, a spokeswoman for the New York attorney general, said members of the office's Special Investigations and Prosecutions Unit were dispatched to the scene to review the incident for jurisdiction under the executive order.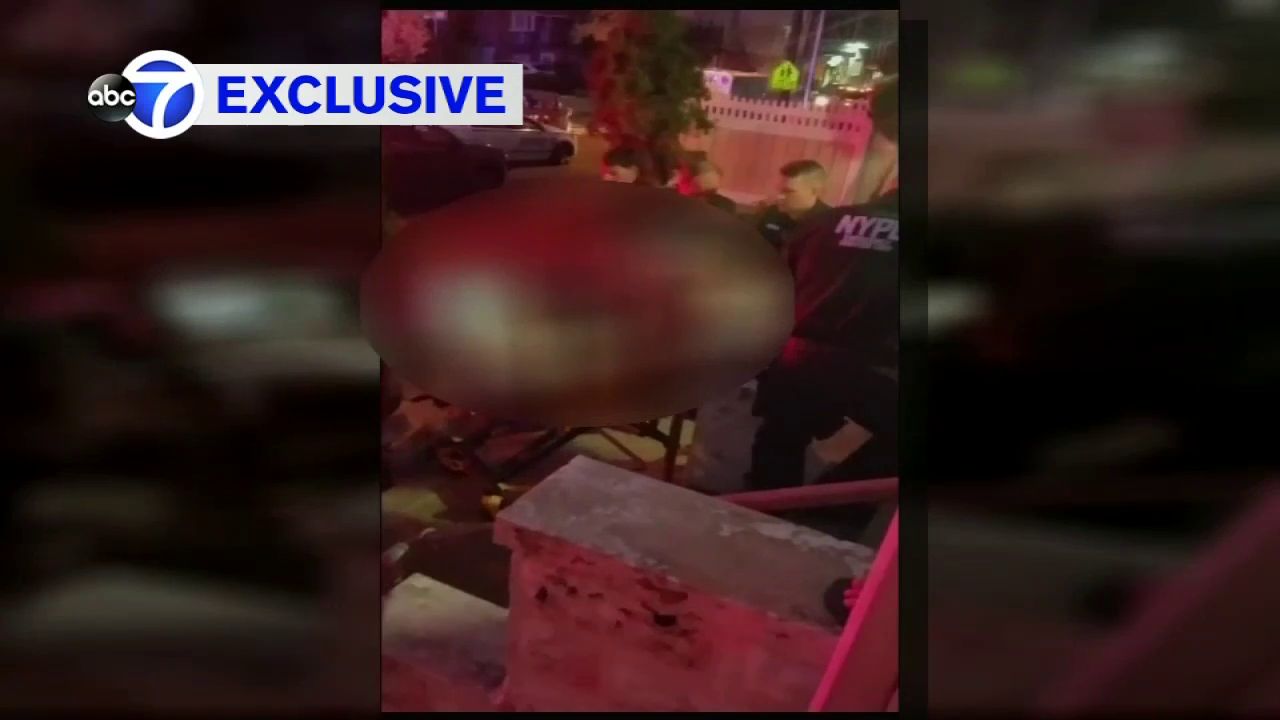 Last month, a police sergeant was criticized for not using his stun gun when he fatally shot a 66-year-old emotionally disturbed Bronx woman wielding scissors and a baseball bat.
Mayor Bill de Blasio called Deborah Danner's death "tragic" and "unacceptable" while New York police Commissioner James O'Neill said his department "failed" by not using means other than deadly force.
The head of the police union representing sergeants, Ed Mullins, said the shooting was self-defense and bemoaned what he characterized as a politically motivated rush to judgment.
Last month, a police sergeant was criticized for not using his Taser when he fatally shot an emotionally disturbed Bronx woman wielding scissors and baseball bat.
The Associated Press contributed to this report.