JAMAICA, Queens (WABC) -- Eyewitness News has obtained surveillance video of the shooting that injured a priest in Queens.
Monday Eyewitness News watched NYPD detectives go door to door on this stretch of Rockaway Boulevard, trying to see if anyone saw anything that could lead them to whoever opened fire there.
Caught in the barrage of bullets was Father Damien Ekete.
Authorities stress, the 49-year-old ordained priest from Church of the Holy Spirit in the Bronx, was not the intended target, rather caught in the middle of someone trying to settle a beef.
Sunday, after leaving the hospital, Father Ekete spent the day recovering inside the church rectory. He was hit with a bullet in his right arm.
In exclusive surveillance video, you can see a man matching the Father's description wearing dark pants, light top, wearing a hat.
He was relaxed and standing on Rockaway Boulevard.
It was just after midnight, early Sunday morning, and Father Ekete appeared to be looking for a cab.
He stayed at the corner of Rockaway and 140th Street for several minutes but then walked away.
Several minutes later, at about 12:08 a.m., the same person, believed to be the victim walks into frame.
The set of cameras is located at Rockaway and 134th Street.
In the video, the man believed to be Father Ekete, has his hands in his pockets and approaches a man on the corner. That person appeared to be the intended target.
Father Ekete talked with the man for about 40 seconds and then walked away.
Then in the upper left hand corner, the suspect's car appears, and police say someone inside opens fire and the man on the corner, ducks and runs up the block.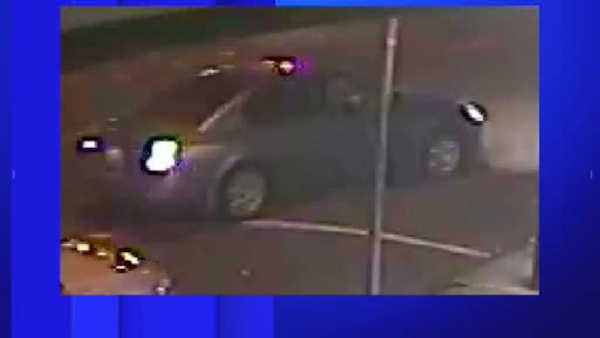 Father Ekete then doubled back to his original location, near 140th Street, went inside the church, said he was a priest and needed help.
Monday, no one at Saint Clement Pope Church wanted to talk about this, and Father Ekete also declined to comment.
null