MASPETH, Queens (WABC) -- The investigation continues after a woman police say was armed with a knife was fatally shot by officers in Queens.
Police say 54-year-old Susan Muller called 911 to report a burglary at about 5:30 p.m. Monday at 69th Street and 52nd Avenue, a two-family home in the Maspeth section.
When four officers arrived in two patrol cars, they were met in front by a woman who identified herself as the 911 caller and said there was a female intruder with a knife inside, said NYPD Chief of Detectives Dermot Shea.
As officers entered the home to search, police say the woman went into the home behind them.
Police say she then lunged at the officers with a knife and one of the officers directed her to put the knife down. One officer fired three times, striking Muller in the torso. She was pronounced dead at the scene.
"This is a tragedy all the way around, our officers receive extensive training but what you saw here tonight is how quickly things can develop," Shea said.
A 10-inch kitchen knife was recovered at the scene.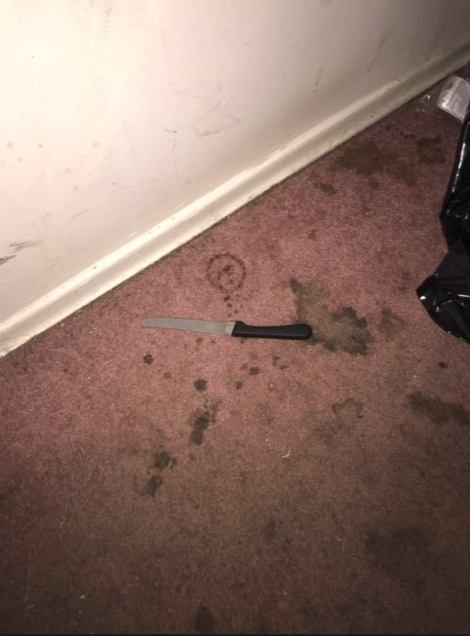 The NYPD said there is an extensive history of calls to that location, where neighbors said the woman and her boyfriend seemed paranoid and angry, yelling at each other constantly.
"They did keep to themselves, they just didn't keep the noise to themselves," said neighbor Kevin Tang. "Not the type of people you would want to live next to."
Edward Rogers, Muller's live-in boyfriend, spoke out early Tuesday morning and said suffered from alcoholism and delusions.
Rogers was not home at the time of the shooting and had just dropped Muller off at home a half hour before the incident. He says that she was upset at the time.
"I remember her as a very caring and lovable person and I could not see her getting volatile with the police, but I wasn't here when it happened," Rogers said.
Rogers says that he does not fault police or question their response. The NYPD is reviewing bodycam footage.
----------
*
More Queens news
*
Send us a news tip
*
Download the abc7NY app for breaking news alerts
*
Follow us on YouTube