OAKLAND GARDENS, Queens (WABC) -- A Queens woman who came home to burglars ransacking her house was tied up and assaulted by them Friday morning -- but get this, one of them seemed to be compassionate.
The incident happened at about 11:30 a.m. on 210th Street near 67th Street in the Oakland Gardens section.
The homeowner told Eyewitness News that when his 63-year-old mother opened the door, one of the two men in her home grabbed her arm and pulled her inside.
According to the homeowner, the men had a gun, tied up the woman's hands with extension cords and put duct tape over her mouth and eyes -- and then pistol-whipped her in the back of the head, nearly knocking her unconscious.
The men stole cash and jewelry worth about $35,000 -- and even ripped the necklace the woman was wearing off her neck.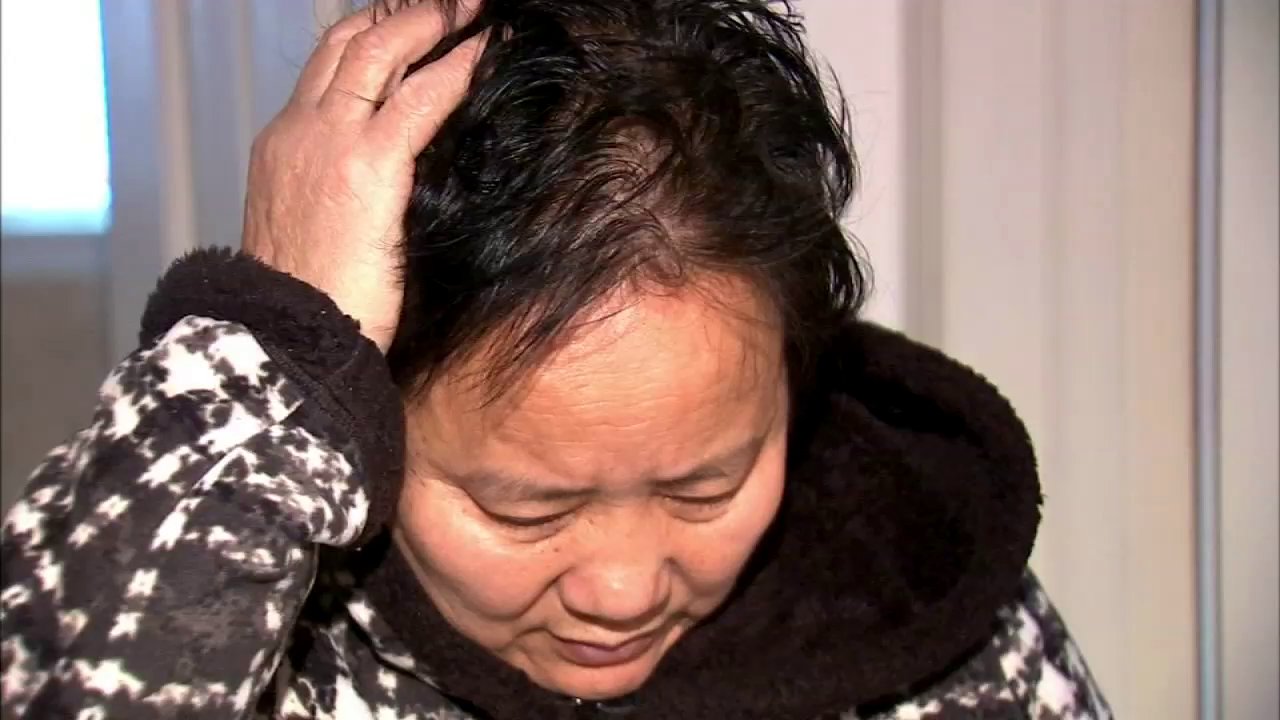 During the ordeal, the woman said one of the burglars told her "sorry" and asked "grandma are you OK?" He then loosened the cords. It was the other man who pistol-whipped her.
The owner said he thinks the men knew what they were going for in the house.
Police said both men were dressed in construction gear.
The woman was treated for her injuries at the house. Police are still looking for the men involved.
There are several security cameras outside this home, but the homeowner said they were not working when this happened.