HILLBURN, Rockland County (WABC) -- A multi-alarm fire that broke out Friday at a Con Ed substation in Rockland County was under control the next morning.
Flames broke out just after 7:30 p.m. at the substation on Torne Valley Road in Hillburn, sending black smoke more than 50 feet into the air.
Several fire departments from nearby towns assisted in putting out the fire, including the Rockland County Haz-Mat unit.
No outages or injuries were reported.
The fire was allowed to burn itself out Saturday, according to the Ramapo Police Department, and was expected to take up to 24 hours.
Power remained on at the substation. Once the fire is out, officials will determine the best course of action on repairs. It is possible that once repairs start, there may be power outages in the region.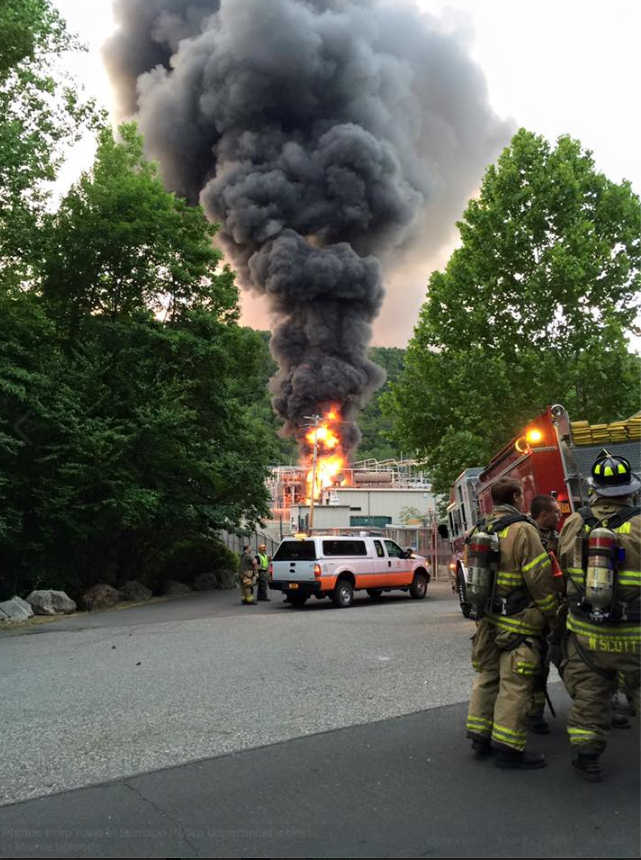 Photo: Ramapo Police Department
The cause of the fire remains under investigation.