OAKLAND, Calif. -- The Golden State Warriors are spreading holiday cheer with a very tall secret Santa. And at the center of Tuesday's surprise was an 8-year-old shooting survivor.
At first, seeing the players made Kumar Polk nervous.
"Because I've never seen them in person," he said. "When you do it your first time, you're kind of nervous."
But after receiving a pair of shoes from Warriors guard Klay Thompson, Polk said, "I'm pretty not nervous anymore."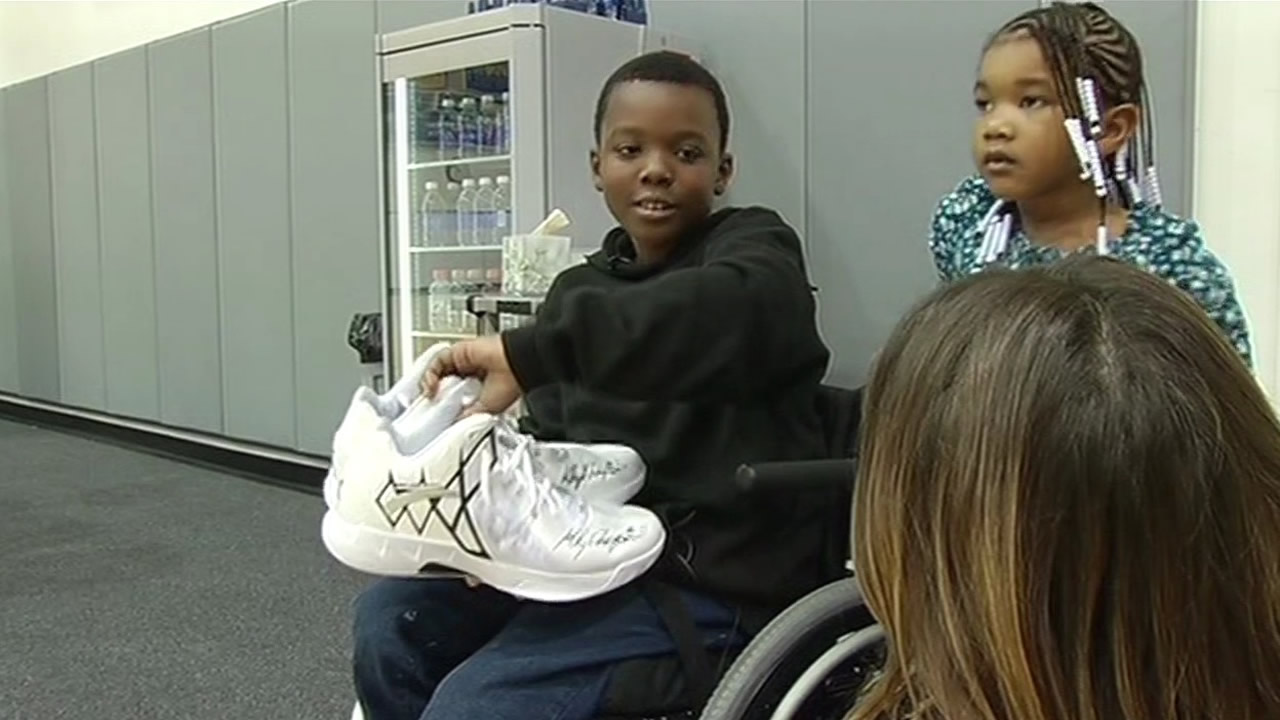 Inviting Kumar for a special day seemed fitting for all he's been through.
"Put yourself in their shoes and think -- what would you want if you was (sic) in that position?" said Warriors star Draymond Green.
Kumar adds that he watched the Warriors while he was in the hospital after he survived being shot several times last April outside his Vallejo home.
Putting yourself in Kumar's shoes isn't easy. But the 8-year-old says he'll soon be able to wear Thompson's.
"Right when I wear size 15, I'm wearing these things," he said.
In the meantime, another Dubs star was donning snow boots.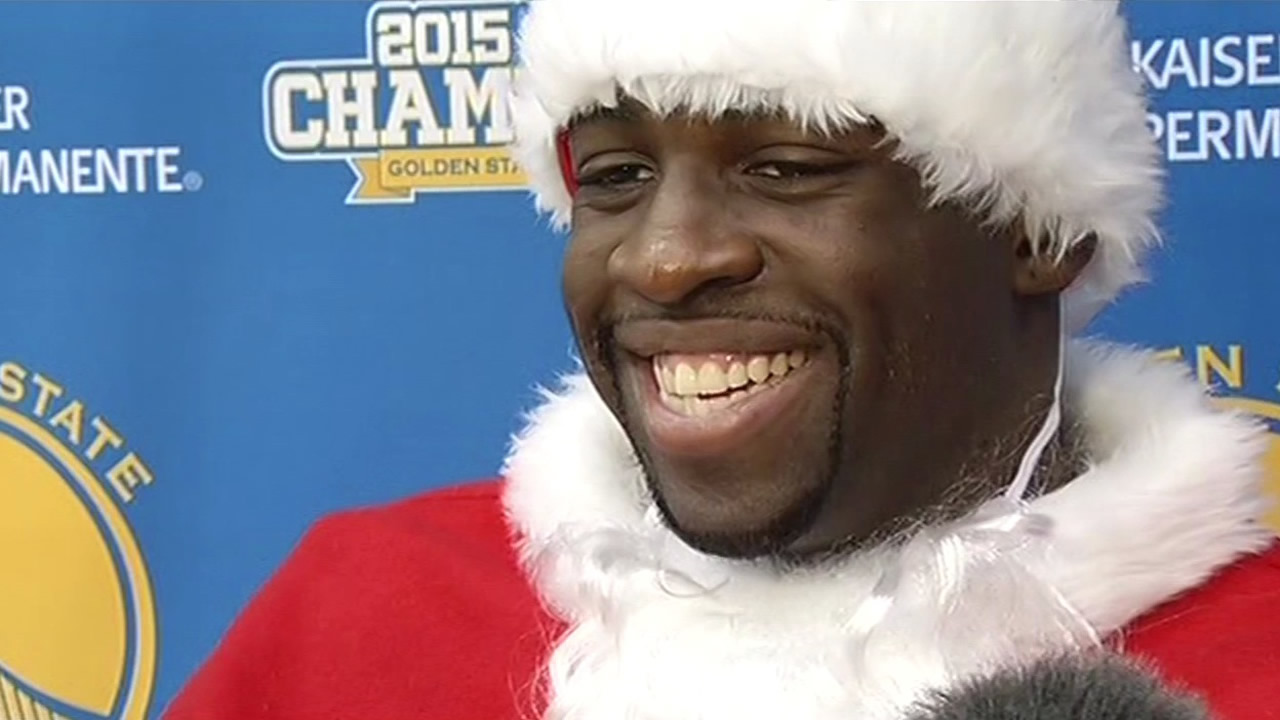 "My face was covered to here," said Green. "But he recognized me really quick, which was cool."
"Mr. Santa Draymond is nice, toys for days!" exclaimed Kumar.
The 8-year-old got shoes, socks, a hoodie, and more; great gear for the New Year.
Kumar says all the physical therapy he's been through is, "Kind of hard, very hard."
"I think the problems we deal with are so minor when you look at stuff like that," said Green.
Kumar plans to play wheelchair basketball. So Steph Curry hooked him up with a new basketball.
Green plans to wear his Santa suit to Kaiser Permanente Medical Center to visit other deserving kids.
Click here for full coverage on the Warriors.