NEW YORK (WABC) -- Details have been released about three new Target stores that are planned to open in Manhattan and Brooklyn.
The stores will open up in Tribeca, East Village and in Downtown Brooklyn - with the first being as soon as this October.
A spokeswoman for Target said the company is rolling out a new flexible format, which allows it to open stores in non-traditional and much smaller-than-normal spaces - like in NYC, which is considered a priority market for Target.
The size of an average store is 130,000 square feet, while those slated in New York City are a fraction of that.
STORE DETAILS
Below is what we know for each of the 3 locations:
Location #1: Tribeca, Manhattan
Address: 255 Greenwich Street (corner of Greenwich and Murray streets)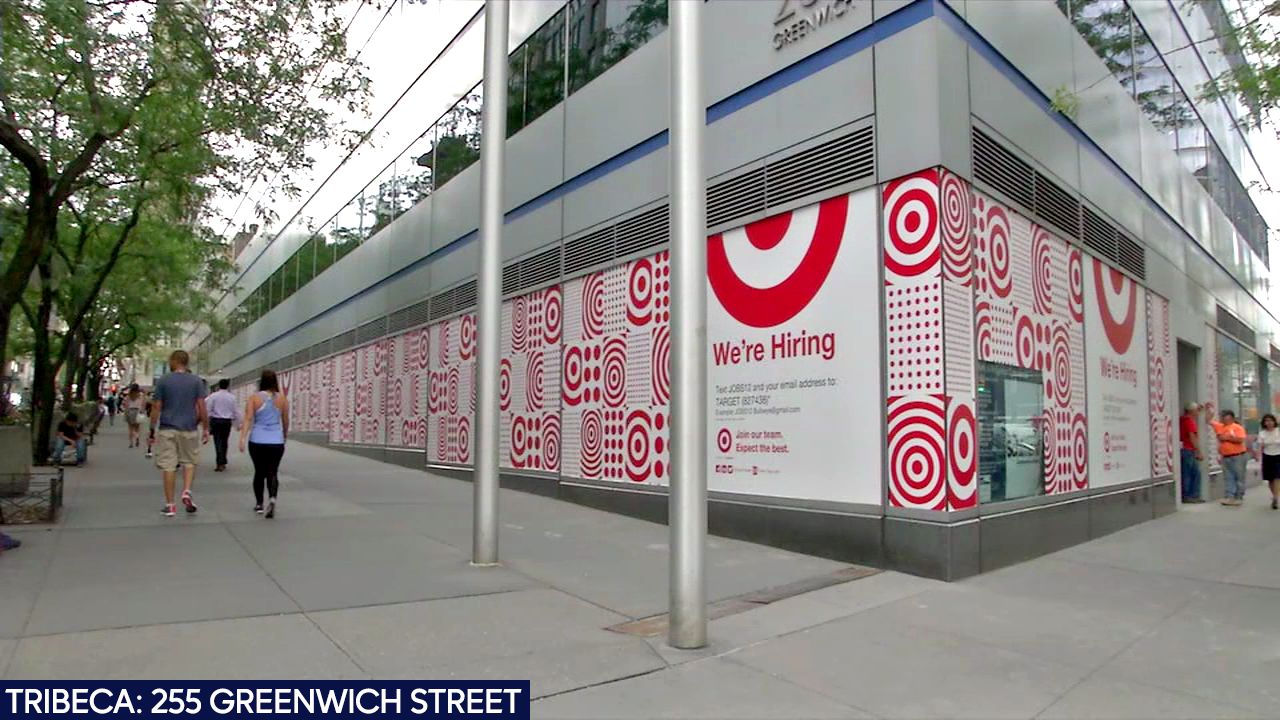 Opening date: October 5, 2016
Size: 45,000 square feet
Hours: 7 a.m. to 11 p.m. daily
What to expect: The Tribeca location will be a two-level store and will offer clothing (including kids and baby apparel), accessories and shoes, home, beauty and baby items, and food (including a grab-and-go section that features sandwiches, salads, beverages, snacks and more). The store will also have a CVS Pharmacy inside and offer order pickup.
The Tribeca location will have a unique offering - a Chobani Café inside the store. Here's a rendering of what that will look like: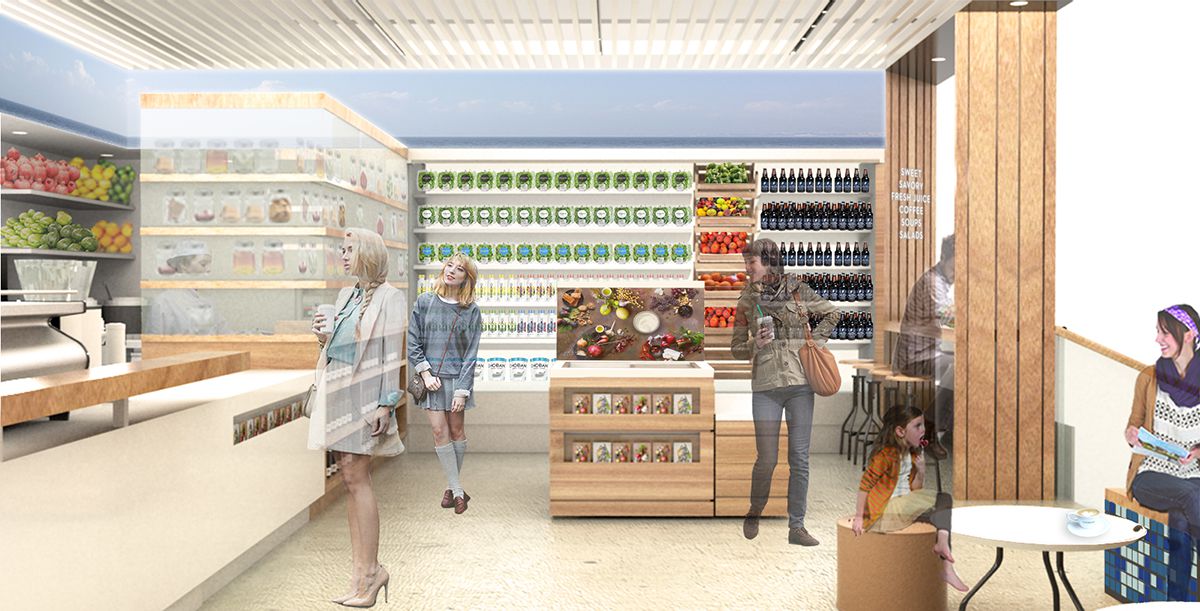 The store's soft opening is actually October 5, and the grand opening will be a few days later on October 9. During the grand opening, the store will be giving out reusable bags and plush bullseyes for kids.
Location #2: Downtown Brooklyn
Address: 445 Gold St. (City Point)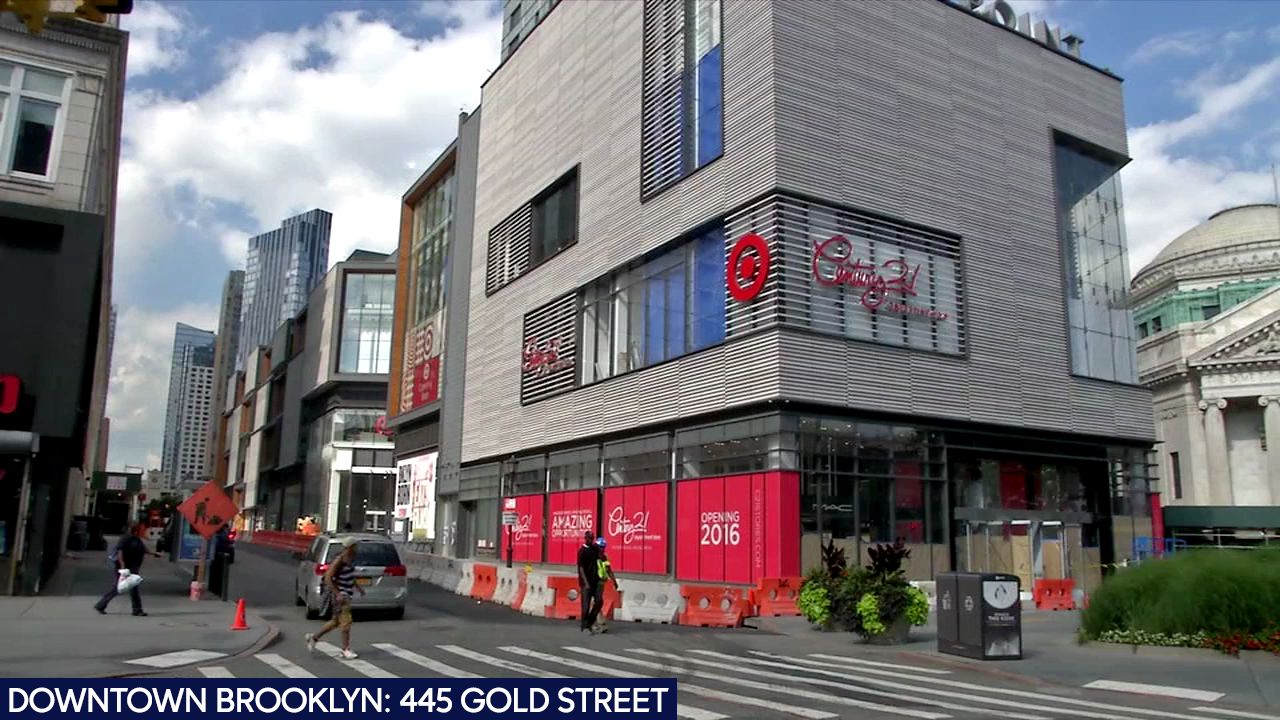 Opening date: This fall (date depends on completion of shopping center)
What to expect: The Brooklyn location is part of a much larger shopping complex in Downtown Brooklyn. It will carry apparel and accessories, home, kids and baby items, health and beauty, groceries, electronics, entertainment and toys. It will also have a pharmacy, a Starbucks and order pickup.
Location #3: East Village, Manhattan
Address: 500 East 14th Street (corner of Avenue A)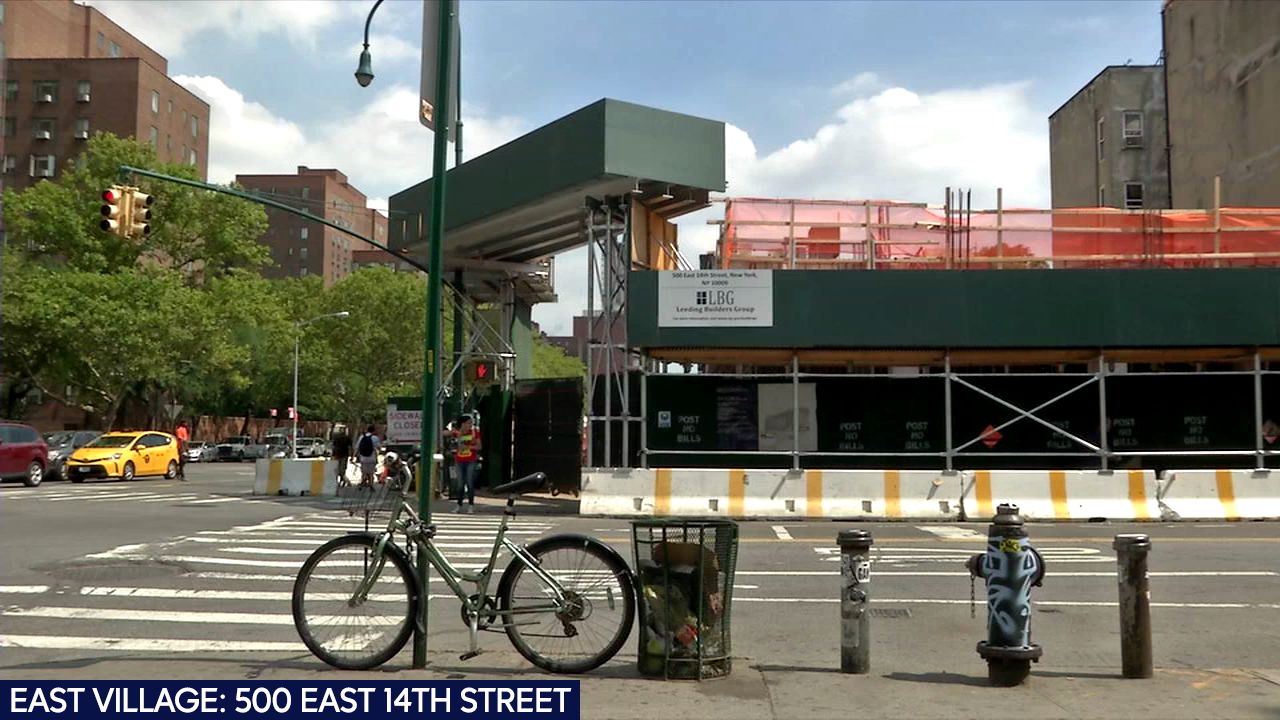 Opening date: Sometime in 2018
Size: 27,000 square feet
What to expect: This is a two-level store that's a little more than half the size of the Tribeca location. It will feature adult apparel and accessories, home, food (with grab-and-go selection spanning sandwiches, salads, beverages and more), health and beauty and electronics. The store will also offer order pickup.
TARGET IN NYC
These aren't the first Target stores opening in New York City. The first in Manhattan opened up in East Harlem, and there are several others in Brooklyn, Queens and Staten Island.
With Target putting a priority on this new flexible format and NYC, it wouldn't be surprising to see other stores in the city pop up on the "coming soon" list.