MONTVILLE, New Jersey -- One of New Jersey's "Real Housewives" was freed after serving nearly a year in prison for bankruptcy fraud.
Teresa Giudice arrived home in Montville, N.J., around 7:30 a.m. Wednesday, upon her release from the Danbury Federal Correctional Institution in Connecticut. She will be on home confinement until Feb. 5.
Giudice was released at 5:01 a.m. and was driven home with her attorney, James Leonard Jr. He said she asked to listen to Christmas music in the car ride home, and she also wanted a cappuccino.
Giudice arrived in a black SUV, part of a caravan of cars and cameras following them. A Lexus wrapped in a red bow was waiting for her in her driveway.
Leonard said Giudice had a "very emotional, very private, very powerful" reunion with her daughters.
"It was something to see," he said. "Gia was up early this morning, and then the younger ones started to get up. I think they got a little bit of sleep. I got no sleep. Teresa says that she didn't sleep at all. Joe slept a little bit. I think everyone is going to sleep well tonight, myself included."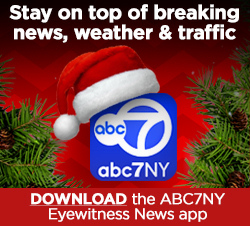 He also said Teresa wanted to relay a message.
"'Merry Christmas, Happy New Year, all of you should go be with your families and your loved ones,'" he quoted her as saying.
Giudice has been at the prison since January after she and husband Joe Giudice pleaded guilty last year to bankruptcy fraud. They admitted hiding assets from bankruptcy creditors and submitting phony loan applications to get some $5 million in mortgages and construction loans.
Joe Giudice is expected to start his own prison sentence in March. A federal judge staggered the couple's sentences in deference to their four daughters.