VALLEY STREAM, Long Island (WABC) -- Loved ones of Edwin Dejesus Lopez are in utter shock. An apparent botched robbery attempt on Long Island broke the core of what was their family.
The Oceanside man in his early 30s was shot to death inside the AL Mini Mart in Valley Stream. The young father and husband was killed perhaps simply for being in the wrong place at the wrong time.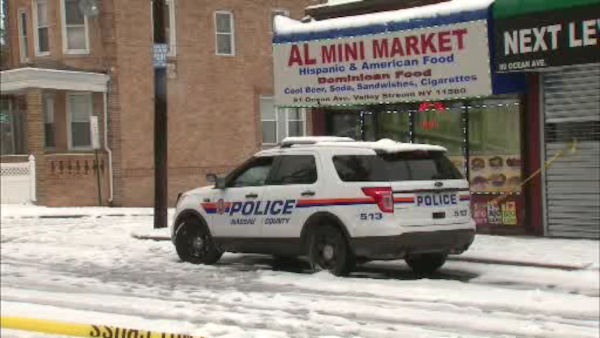 "They didn't even give him a chance, they didn't even take anything," his brother, Arquimides Lopez said in Spanish.
Arquimides is the owner of the mini mart on Ocean Avenue. It was around 10:30 Friday night when he was in the back of the store and heard a gunshot. He then came racing out to find his little brother lying on the floor. For 15 years, he was helping him out at the store with dreams of building a better life.
One customer says Edwin was the 'sweetest guy' and worked so hard to build his life here. He also has a 16-year-old daughter, and a couple of months ago, his wife lost a baby.
It appears the suspects left without even taking anything. Police do not yet have a motive.
Family members say investigators are reviewing surveillance video that captured the entire incident.