NEW YORK (WABC) -- A spectacular September stretch of weather begins Tuesday and will last right into the first day of fall.
Here's the 7-day forecast for the immediate New York City area.
Tuesday
'Top Ten' day with a high of 75.
Wednesday
Cooler blend with a high of 69.
Thursday
Sunny and nice with a high of 70.
Friday
Turning warmer with a high of 78.
Saturday
Warm sunshine with a high of 82.
Sunday
Summer sendoff with a high of 84.
Monday
Still warm with a high of 83.
Click here for the latest watches and warnings from the National Weather Service
.
Check the weather any time at
abc7NY.com/weather
. For weather updates wherever you go, please
download the AccuWeather app
.
Here's a look at the 7 Day AccuWeather forecast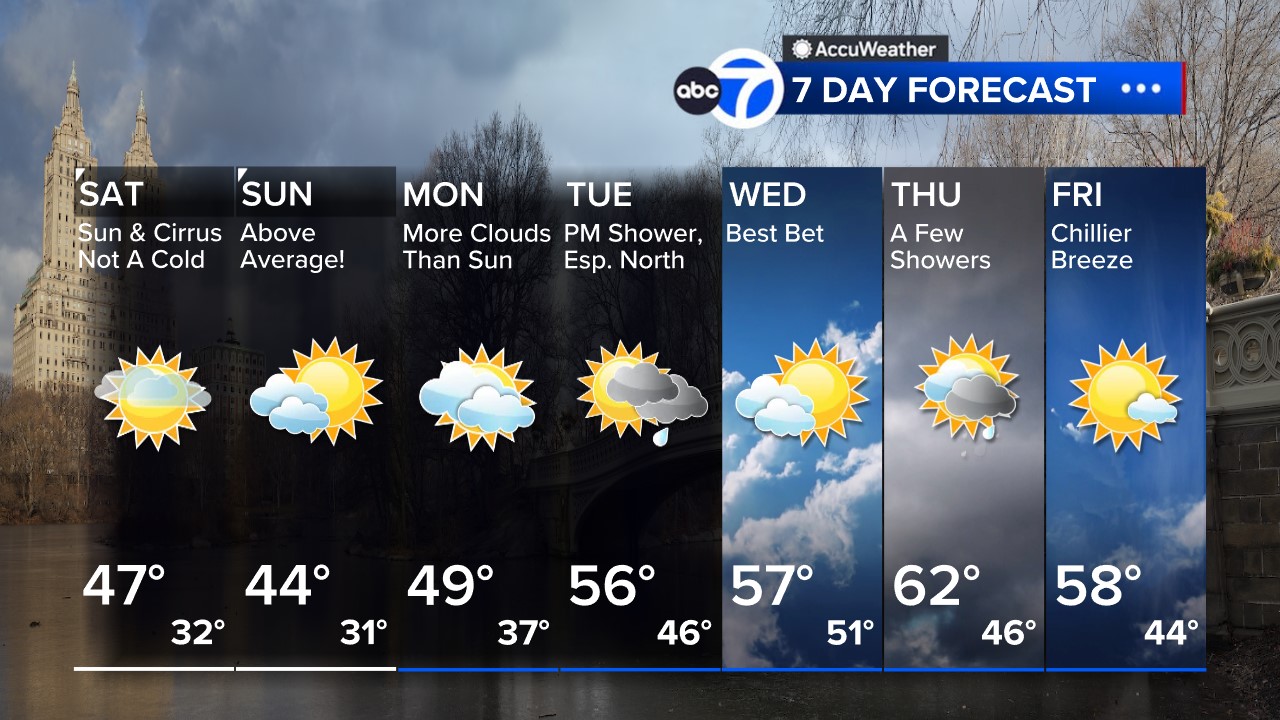 ----------
*
Get the AccuWeather App
*
More AccuWeather
*
Follow us on YouTube
*
More local news
*
Send us a news tip
*
Download the abc7NY app for breaking news alerts