NEW YORK (WABC) -- Wednesday will be sunny and very warm as temperatures reach their peak around 87 degrees for many parts of the Tri-State.
NEW: Watch Weather Or Not with Lee Goldberg - a new series now available on our connected TV apps for Fire TV, Roku, Apple TV and Android
Wednesday
Very warm with a high of 87.
Thursday
Cooler coast. High of 80.
Friday
More clouds with a high of 78.
Saturday
Comfy cover with a high of 83.
Sunday
Toasty thunderstorm. High of 87.
Monday
Cooler mix. High of 77.
Tuesday
Shower, thunderstorm. High of 80.
MORE ACCUWEATHER RESOURCES
Severe weather alerts from the National Weather Service
Check AccuTrack Radar
School closings and delays
For weather updates wherever you go, please
download the AccuWeather app
.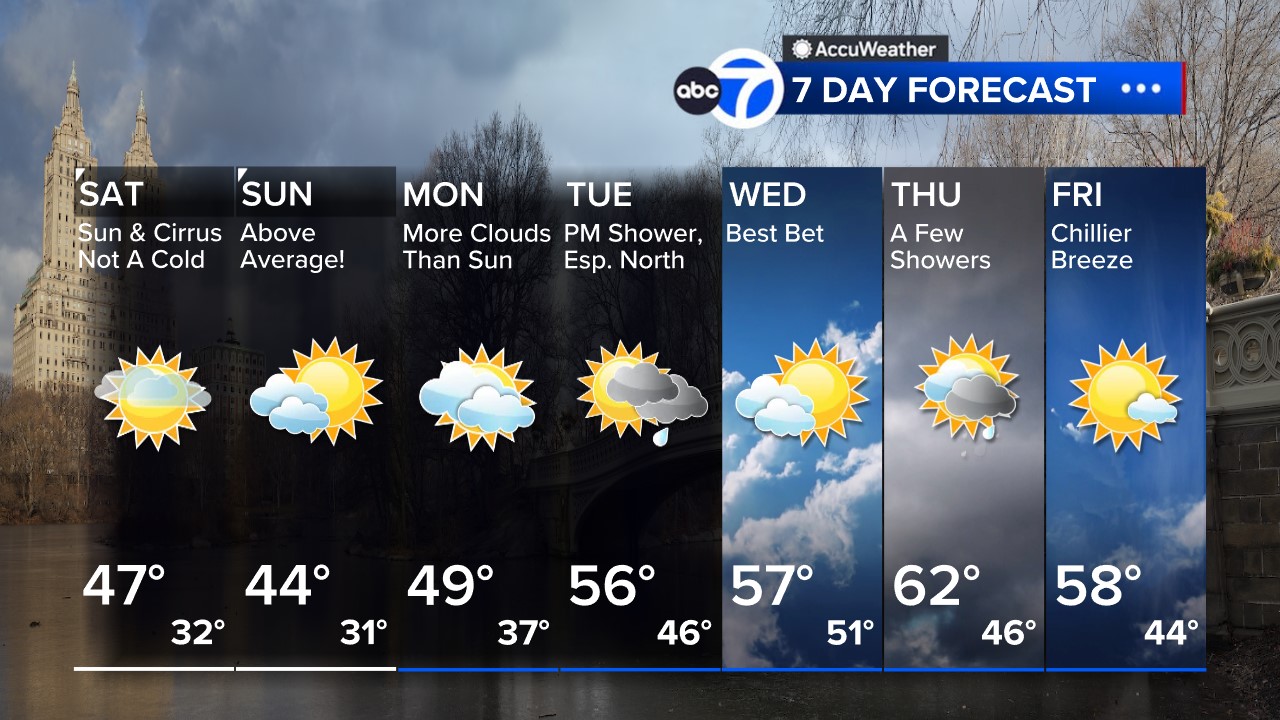 RELATED: "Our America: Climate of Hope" examines the changes in our climate, the risks and the signs of hope. Watch now on our CTV apps for Fire, Roku, Apple TV and Android TV