BRIGANTINE, New Jersey (WABC) -- A man driving along a beach in New Jersey made a spooky discovery.
Eric Matuzsan says he found the massive bones Thursday in Brigantine. They belonged to a humpback whale that he estimated was about 20 feet long.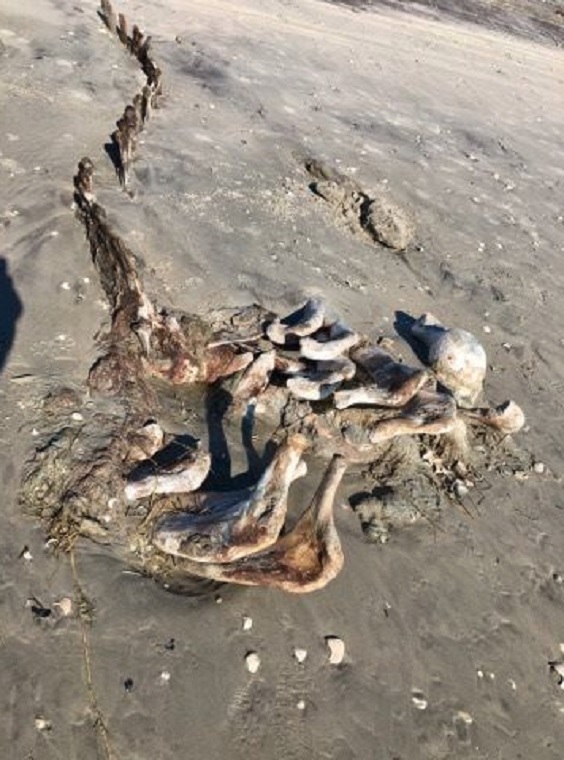 Credit:
NJ Advance Media
Matuzsan also says he had encountered the whale when it first washed up dead a decade ago.
He also adds that the whale was buried on the beach, but was probably uncovered by the recent storms.
----------
*
More New Jersey news
*
Send us a news tip
*
Download the abc7NY app for breaking news alerts