BALDWIN, Long Island (WABC) -- Police have arrested a 21-year-old man in connection with a fire in Nassau County that authorities believe was intentionally set.
It apparently started as a car fire, burning through two cars parked outside a home Harrison Avenue home in Baldwin just before 7:30 a.m. Tuesday.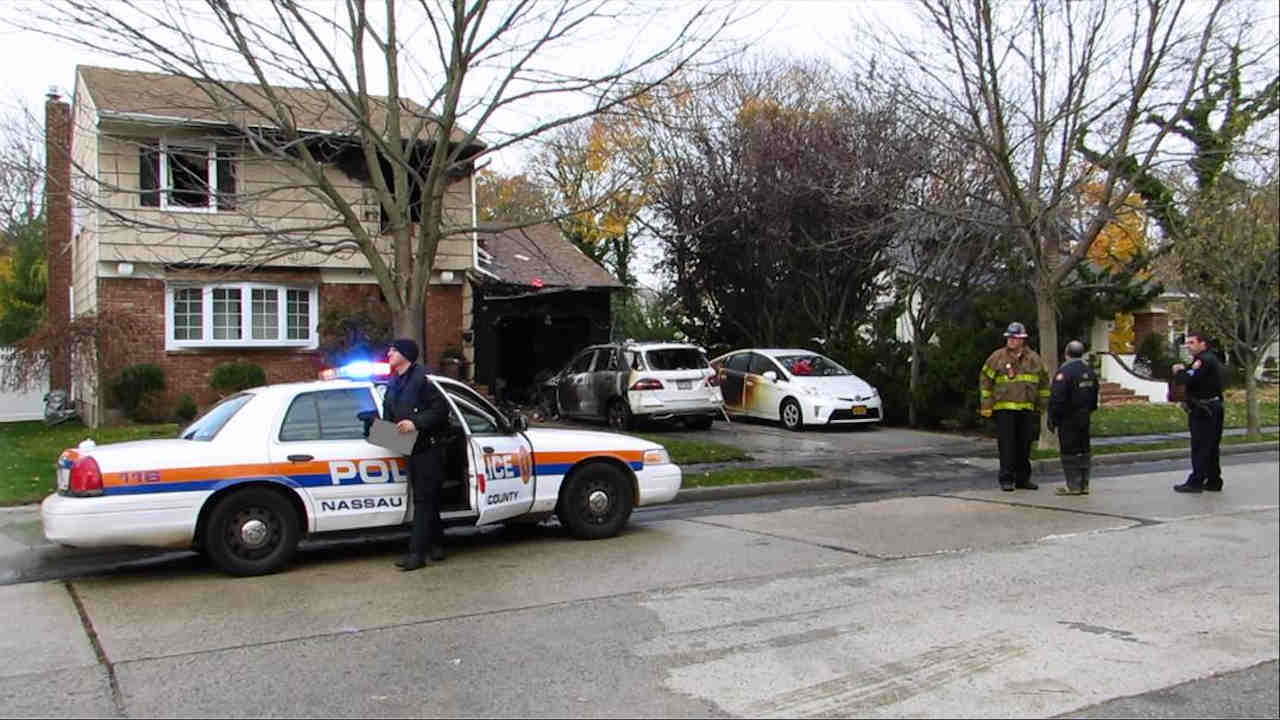 Authorities say the suspect, Joseph Ferrufino, poured flammable liquid on the car and then threw a Molotov cocktail through the second-story window of the home and into the bedroom of a 13-year-old girl.
Sources say Ferrufino is the ex-boyfriend of the family's 20-year-old daughter. The reportedly dated from 2011 to 2013.
Police arrested him a few blocks away, after the girl's father chased after him. Two responding officers suffered minor injuries in the pursuit.
The 13-year-old girl had broken glass in foot, while her mother suffered first-degree burns to her leg.
The family returned to the home Tuesday afternoon to gather whatever they could salvage, which wasn't much. The house is considered a total loss.
Ferrufino is also accused of throwing a Molotov cocktail at a bay window on November 18 that didn't ignite. The homeowner chased after the suspect in that instance as well, but officers were unable to find him. Police say because the girls' father wasn't able to positively identify Ferrufino in that instance, they weren't able to arrest him.
Instead, they installed a special alarm on the house that the family used to contact contact authorities with the touch of a button. And this time, the father was able to give police a descrption.
Ferrufino is facing arson charges that could be increased because the home was occupied at the time, putting the residents' lives in danger.