EAST ORANGE, New Jersey (WABC) -- A New Jersey woman pleaded not guilty at her arraignment Tuesday after her 5-year-old son shot and killed his 4-year-old brother in East Orange over the weekend.
Itiyanah Spruill was distraught during Tuesday's hearing, crying as her attorney entered the pleas to weapons and child endangerment charges. The 22-year-old woman remains jailed on $310,000 bail, and her attorney said she would seek to have that amount reduced.
Spruill also sought permission to attend
her son's funeral on Friday
, but Essex County prosecutors say they will oppose that request.
This was Spruill's reaction when her attorney made the request:
A ruling is expected by Thursday.
Officials say the children were at their home when the shooting occurred Saturday morning. Christopher Lassiter died later that day at a hospital.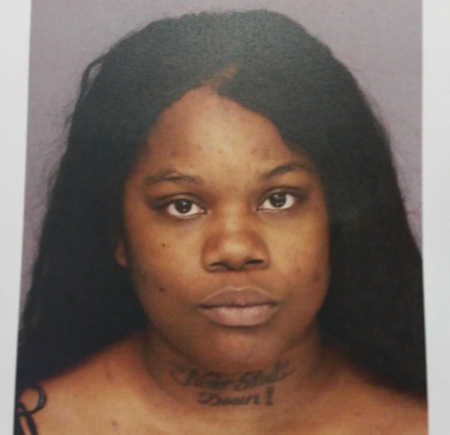 Authorities have said the gun belonged to her, but it is still unclear how the 5-year-old got a hold of the gun.
"It's a tragedy, but not only is it a tragedy of the one that died, but the one who is still alive," said The Reverend Dwight Gill, of the New Hope Baptist Church. "So we want to be able to be there for him now, and we're trying to help the family to get through this."
Rev. Gill is now assisting the family with Christopher's funeral arrangements, while his brother is being cared for by their grandmother. The church, along with a local funeral home, are taking care all of the costs.
"People from all around the community have been very generous and very kind," he said. "And everybody understands that it's a very tragic situation."
A wake will be held at the New Hope Baptist Church in East Orange at 10 a.m., with a funeral to follow at noon.