LONGWOOD, Bronx (WABC) -- Police identified a suspect wanted in the fatal shooting of a woman in front of a Bronx bodega.
Police say 24-year-old Amere Bryant is wanted in the death of
36-year-old Shaquana Button
.
This is a wanted poster released Wednesday: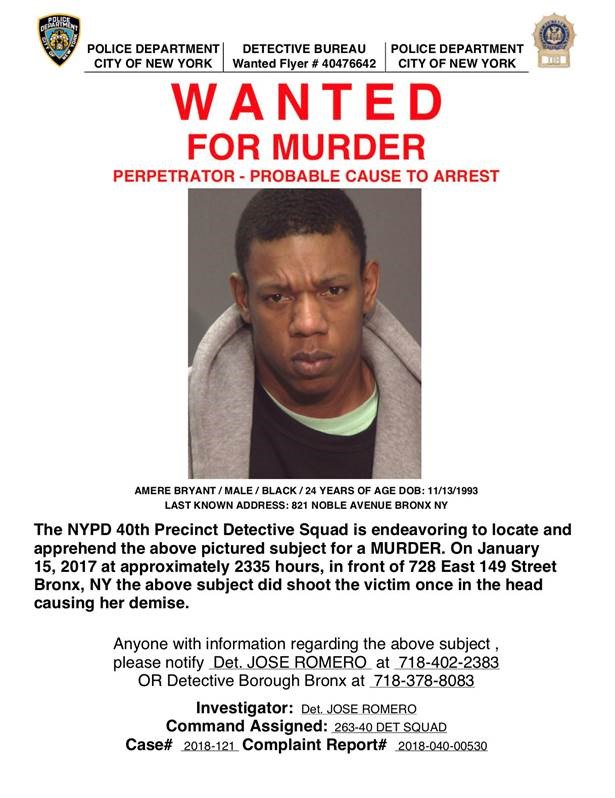 The shooting happened around 11:30 p.m. Monday in front of a bodega on East 149th Street and Jackson Ave. in the Longwood section.
It apparently started as an argument inside the store that spilled outside.
When police arrived, they found Button with a gunshot wound to her face.
She was pronounced dead at the scene.
Friends and family set candles on the sidewalk outside the bodega in her memory.
"Gun violence has to stop," Mitchell said. "Got to put an end to it. Like, we've got to put down these guns and raise our children right, that's what we've got to do."
So far, there are no arrests and the investigation is ongoing.
----------
*
More Bronx news
*
Send us a news tip
*
Download the abc7NY app for breaking news alerts