HUNTINGTON, Long Island (WABC) -- A worker's body was recovered Wednesday night after a cesspool collapse on Long Island buried him under as much as 15 feet of dirt.
The incident happened just before 1 p.m. Wednesday on Beech Place in Huntington.
Town officials say workers from Antonio and Sons were reportedly installing a new system when the accident occurred. The victim, 59-year-old Edward Sinnott, was directing the digging of a shaft to facilitate drainage when the hole collapsed, and witnesses said a second man also started to fall in but managed to climb out.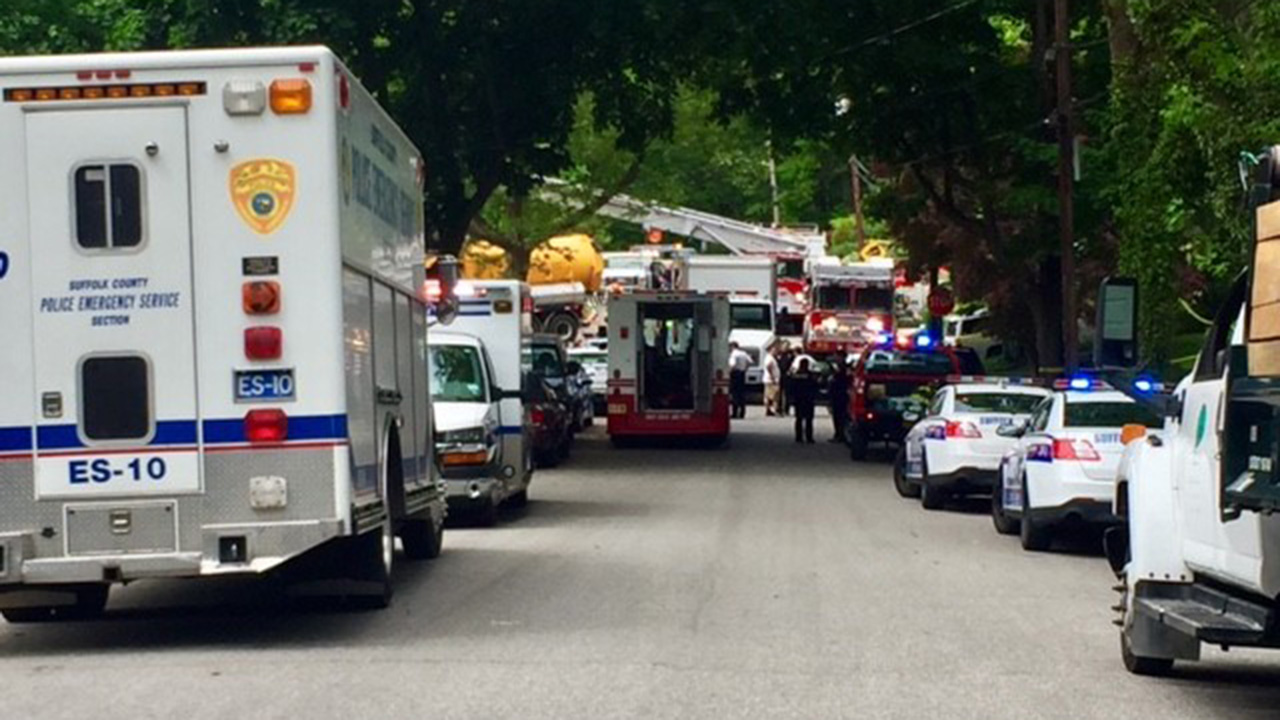 Multiple police and fire units were on the scene, using a vacuum truck to remove as much dirt as possible.
Sinnott was buried for hours and did not survive. Witnesses said he seemed to be eaten up by the earth in the blink of an eye.
"It was absolutely horrible," one neighbor said. "My heart goes out to any and all family, and the workers that could be hurt or possibly deceased. But this has been going on for hours."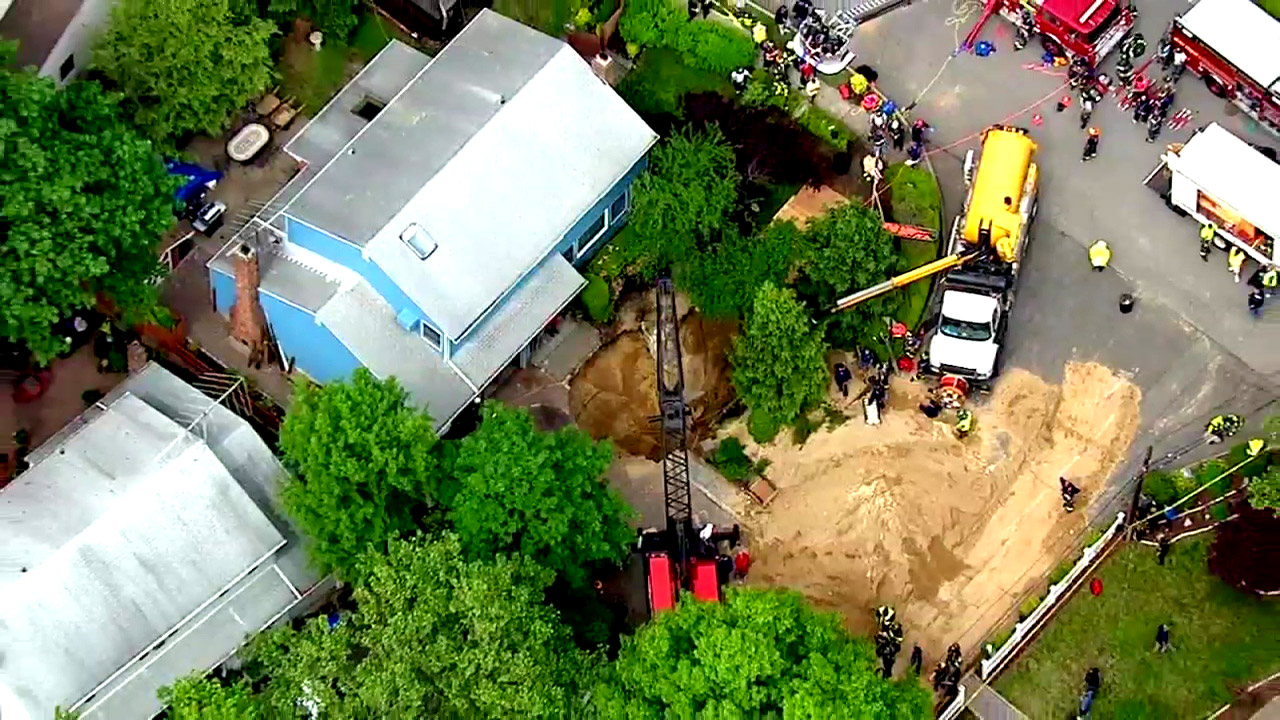 Rescuers had been using a crane and orange bungee cords, and cutting down trees as emergency medical workers stood at the ready.