MANOR HEIGHTS, Staten Island (WABC) -- Authorities say two children ended up crashing after taking a car on a joyride on Staten Island Thursday afternoon.
The sisters, 10 and 12, were lucky to escape with only minor injuries following the accident in the middle of an intersection.
Police believe the girls were on their way to a Dunkin' Donuts. The Acura wound up on its side on Manor Road in Manor Heights.
Giovanni Biscello works at a bagel store steps away and was stunned by what he saw.
"I looked in the back window, looked in the front, there was nobody in the car. I was shocked," he said. "I said where are the drivers. I turned around, two little girls standing by the fence, they were both crying and I found out they were the drivers of the car."
Police say the two girls took their dad's car for a ride, lost control and flipped.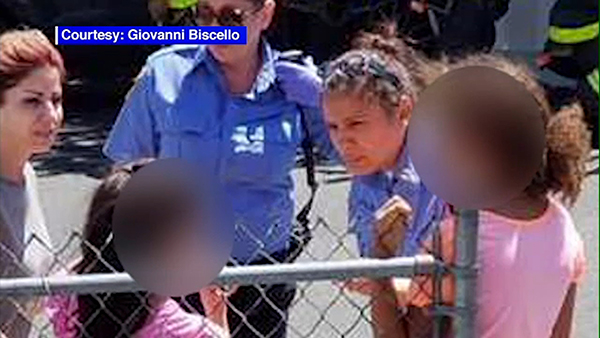 The emergency service unit rolled the car back over. Remarkably neither the sisters nor anyone on the street was seriously hurt.
"I think there was an angel watching over them," said Biscello. "Finally two ladies calmed them down and they went home in an Uber."
Police are trying to determine where the girls' parents were at the time of the incident.
----------
*
More Staten Island news
*
Send us a news tip
*
Download the abc7NY app for breaking news alerts