ELMWOOD PARK, New Jersey (WABC) -- The raccoon that attacked a 6-year-old boy walking to school in New Jersey earlier this week has tested positive for rabies, causing police to issue a public safety alert.
The family of the boy, Aryan Gavali, released the test results to Eyewitness News Friday morning.
Aryan was attacked Wednesday morning while walking with his mother on 16th Avenue in Elmwood Park. Witnesses said the raccoon ran up from behind, jumped on him, latched onto his face and began biting and scratching him.
A good Samaritan who was driving by jumped in and helped, beating the raccoon with a pole until the animal released its grip on Aryan. He continued hitting the raccoon until it died.
Aryan was taken to Hackensack Medical Center with deep facial lacerations, including one by his right eye.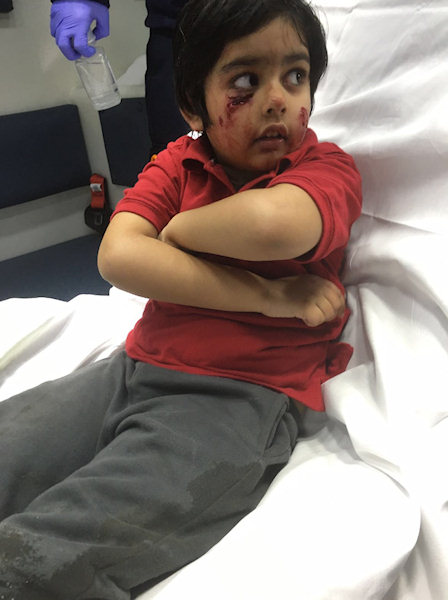 Elmwood Park police have issued an alert to the public, letting them know about the rabid raccoon.
"Be wary of wild animals. Do not feed, handle or approach them. Children should be told to stay away from unknown or wild animals, including cats and kittens," said the police department.
Police said all animal bites and scratches should be reported to the Elmwood Park Health Department at 201-796-1459 ext. 200.
He was released from Hackensack University Medical Center on Thursday after receiving antibiotics.