BROOKLYN, New York (WABC) --
He began spray painting witty sayings on the walls in his native Brooklyn and reached the pinnacle of the art world. Today, almost 30 years after his death, Jean Michel Basquiat is considered one of the most important artists of the 20th century. One of his best-known works is on display at The Brooklyn Museum.
Basquiat grew up in Park Slope, East Flatbush, and Boerum Hill so the
Brooklyn Museum seems a natural place for "One Basquiat"
- a display of his single, most valuable work of art.
It's displayed at the same museum the artist who would become so famous first came as a boy.
"His mother enrolled him when he was 6 years old in our education programs where he did a lot of the things we still do today," Adjoa de Almedia, the museum's director of education, said.
In fact, his Junior Membership card with Jean Michel's signature on the back is displayed opposite his 'Untitled' painting from 1982.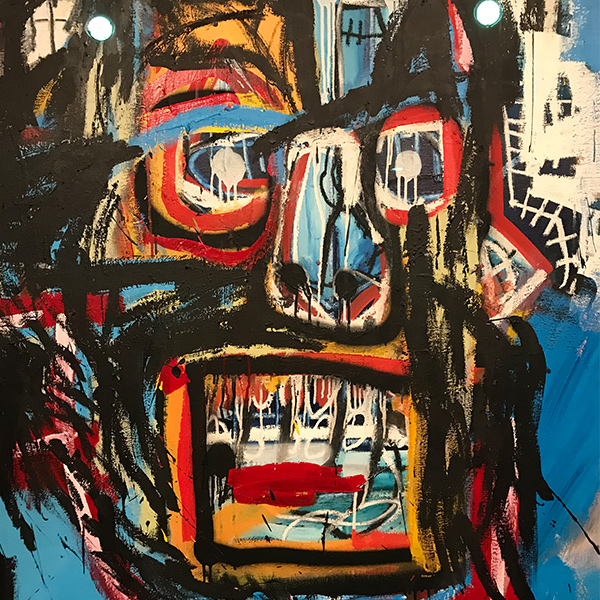 "You look at that painting, and you feel the energy contained in there," said de Almedia. "It feels at times like it's screaming out at you."
Basquiat's father was from Haiti. His mother came originally from Puerto Rico. He got his start on our streets.
When he was first starting out as an artist, he was actually doing a lot of graffiti, and the exhibit shows him spray painting in a film from the 1980's.
For today's first graders visiting the museum and growing up in the Park Slope neighborhood where he once lived, Basquiat is "really inspiring" as one student at PS 107 put it , adding "his art work is very different and unique."
"Untitled" 1982 sold for more than 110 million dollars - the highest price ever paid for a painting by any American artist.
de Almedia suggests one reason why.
"What he did is extraordinary because he redefined the idea of art. He made us think about what does art really mean? Is it just about staying in the lines and having something look pretty? Having something to look very manicured? He kind of blew that out," de Almedia said.
Basquiat bridged many cultures before his premature death due to a drug overdose at the age of 27, and three decades later, his influence is on the rise along with the prices paid for his work:
"He shows the complexity and the richness of black culture," says de Almedia. "we often talk of black history, of black culture as one thing, as one experience. And, actually, it's a universe unto Itself," de Almedia said.
One portal into that universe can be found at the
Brooklyn Museum
through March 11th. The painting is on loan from a collector who plans to build a museum around it in Japan.