GOODYEAR, Arizona -- A 27-year-old teacher in Arizona is accused of having a sexual relationship with a 13-year-old student. The teen's parents were alerted to the alleged sexual relationship thanks to an app that monitored his cell phone.
Police say Brittany Zamora, who taught at Las Brisas Academy, was taken into custody Wednesday. She's accused of having sex with the boy in her classroom and her car.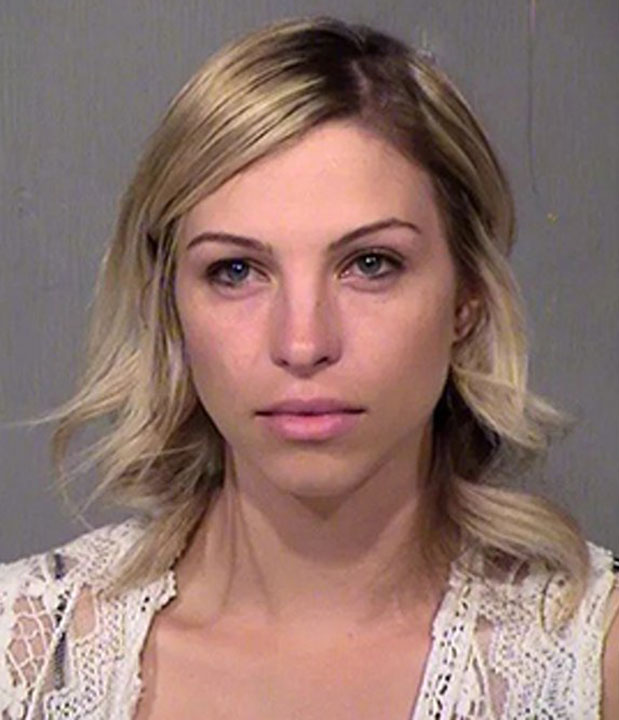 "The text messages that were found are sexual in nature, that allege an ongoing relationship between the two," Lisa Kutis, with the Goodyear Police Department, told
KTVK-TV
.
The victim's parents took screen grabs from the teen's phone and reported the alleged abuse to the principal.
"As a result of an app, which alerted the parents to some key words, they then checked the cell phone and discovered these text messages," Kutis said.
The principal called police.
"We made arrangements for the teacher to come to school...for a meeting with the principal," said Interim Superintendent Dr. Richard Rundhaug. "The arrest took place before that meeting could take place."
The victim said the relationship started in a group chat where he said Zamora started flirting with him before eventually sending him naked pictures of herself. Court documents state he told police they had sex on multiple occasions, in her classroom and car. There was reportedly at least one student who witnessed some of the incidents.
The victim's father told police that he received a phone call from Zamora pleading with him not to contact the police. She offered to quit her job immediately, and said she had ruined her life and her marriage, according to court documents.
Zamora is charged with two counts of molestation of a child, one count of furnishing harmful material and nine counts of sexual conduct with a minor.
----------
*
More local news
*
Send us a news tip
*
Download the abc7NY app for breaking news alerts